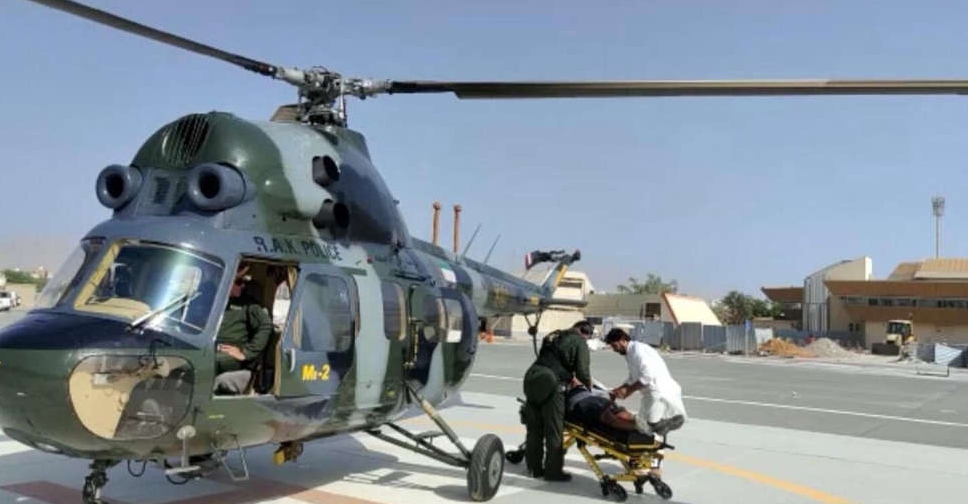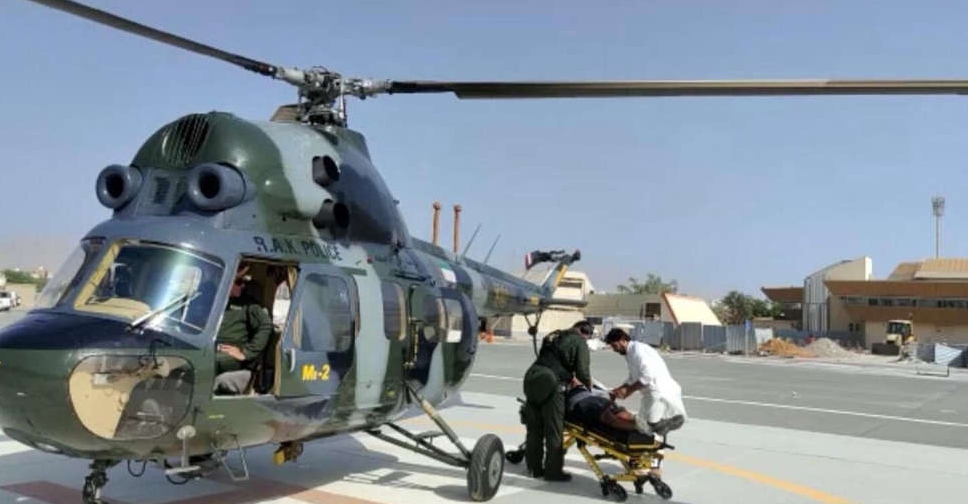 RAK Police
Ras Al Khaimah police have rescued five people from Qada'a valley after they were stranded during a trekking trip to the mountains.
Authorities rushed to help after they received reports that a group had gone astray whilst on a day trip.
Air support and a rescue team located them within a few minutes and provided them with assistance.
One person was taken to the hospital after suffering heat exhaustion, while the others were safely taken back to their cars.
Ras Al Khaimah Police have advised residents to avoid going into mountainous areas, especially during the day when temperatures are high.