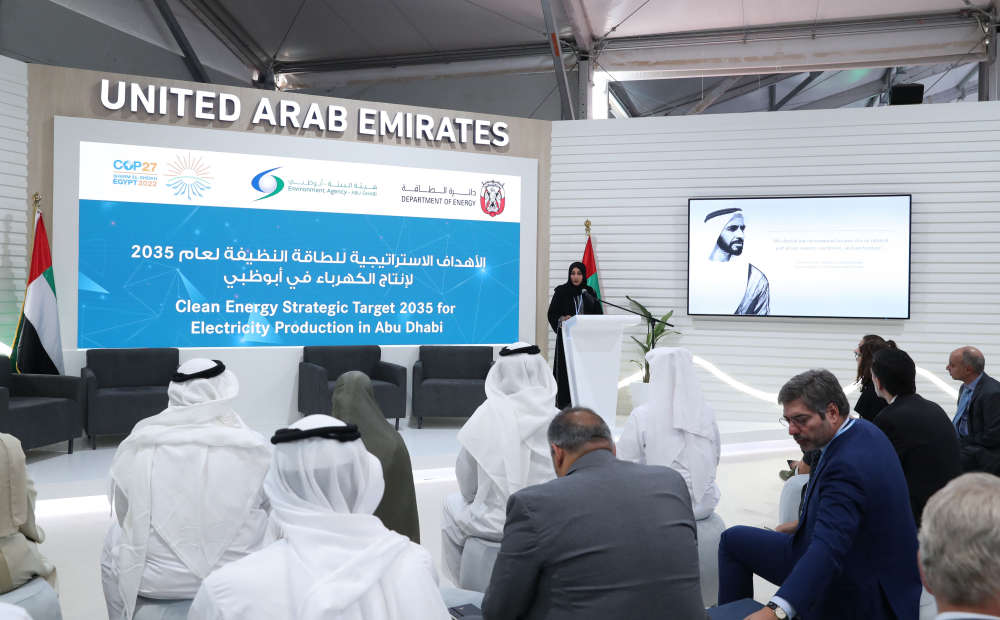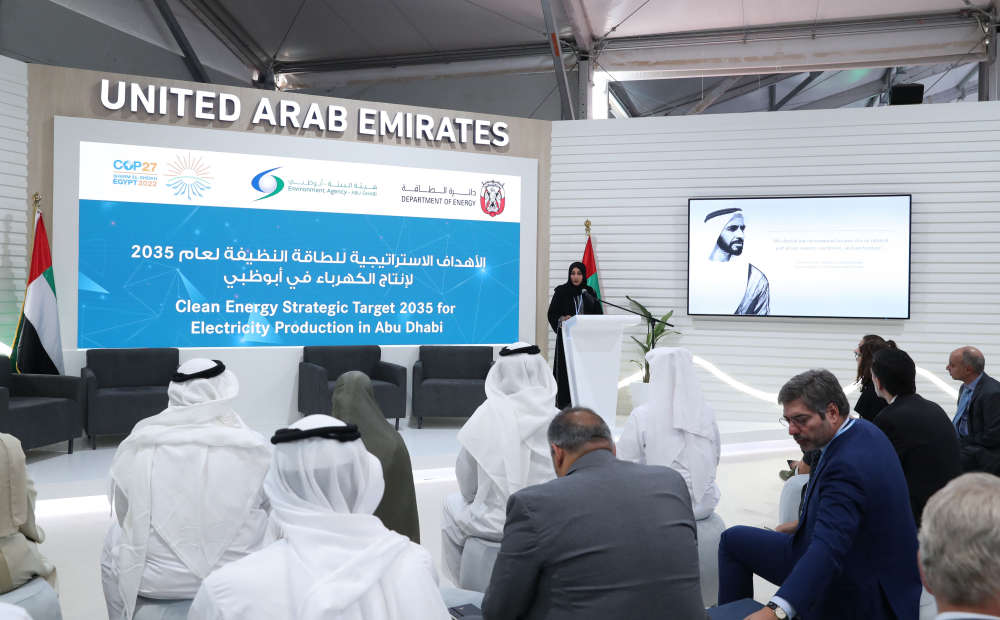 WAM
The Environment Agency – Abu Dhabi (DoE) aims to significantly lower carbon emissions in the Emirate and support the UAE's efforts to deliver carbon neutrality by 2050.
New regulations, drafted by DoE will see 60 per cent of the Emirate's electricity being generated from clean and renewable sources by 2035, and up to 75 per cent reduction in carbon emissions per MWh produced by the electricity sector.
The DoE's 'Clean Energy Strategic Target 2035 for Electricity Production in Abu Dhabi' regulatory framework is the first legally binding clean and renewable energy target in the Middle East for the electricity sector. It forms part of an ongoing energy transition to accelerate the UAE's decarbonisation and green growth efforts.
The new regulations were unveiled during a press briefing at the COP27 summit in Egypt.