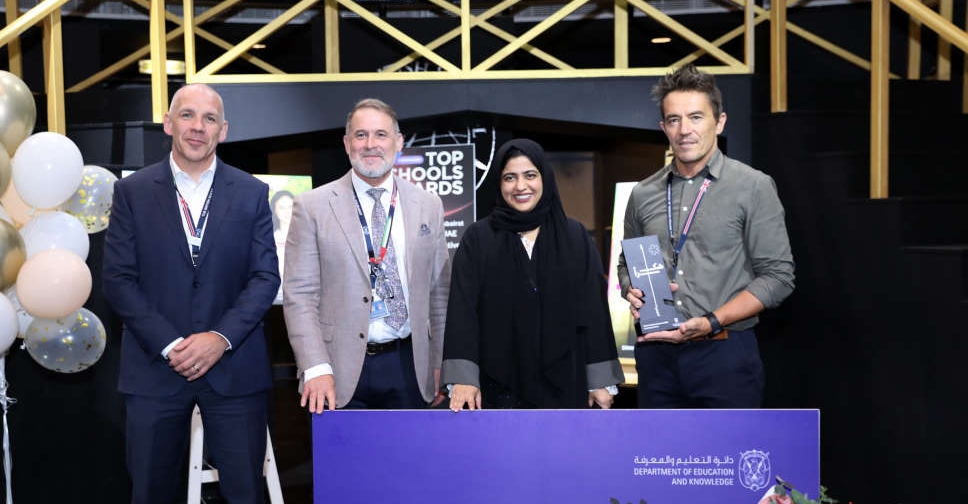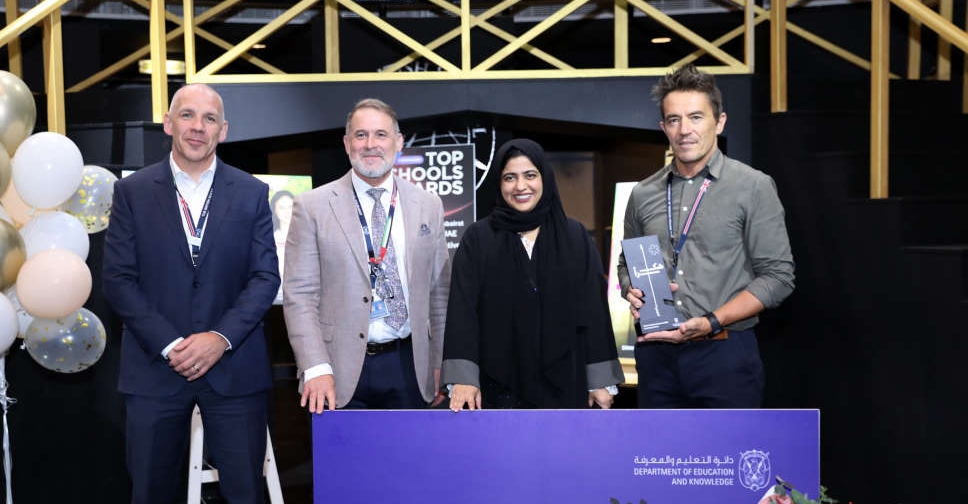 Supplied
Three teachers in the UAE capital were in for a special surprise on Wednesday, as Abu Dhabi Department of Education and Knowledge (ADEK) awarded them for their outstanding contributions.
Daniel Stephen Emery from The British School Al Khubairat, Greeshma Rajesh Anil Kumar from Mayoor Private School and Suneela Bukhari Salman Chaudhry from Islamiya English School Abu Dhabi were selected by ADEK's special panel after school principals sent in as many as 190 nominations.
The special ceremonies, complete with a trophy presentation and student testimonials, were held at each school as part of ADEK's World Teachers' Day celebrations.
The teachers were judged on the significant impacts they made in their classrooms and on the students, and how they differed from their peers.
Art teacher Daniel Stephen Emery said he was "shocked" as it was his first to "get this kind of recognition.
"While I was lucky to have my name on this recognition, I believe that I only represent our school culture and the people I work with, so this is for everyone at our school."
Emery advised "up-and-coming teachers" to "love what you do and be patient, and always remember being a teacher is a challenging yet enjoyable and rewarding journey".
Meanwhile, Kumar expressed pride at the recognition and adviced young teachers to believe in themselves and their ability to excel.
"If I can win this recognition, then anyone else can. On World Teachers' Day, I wish all teachers the best; you are molding the next generation who are future world leaders," she added.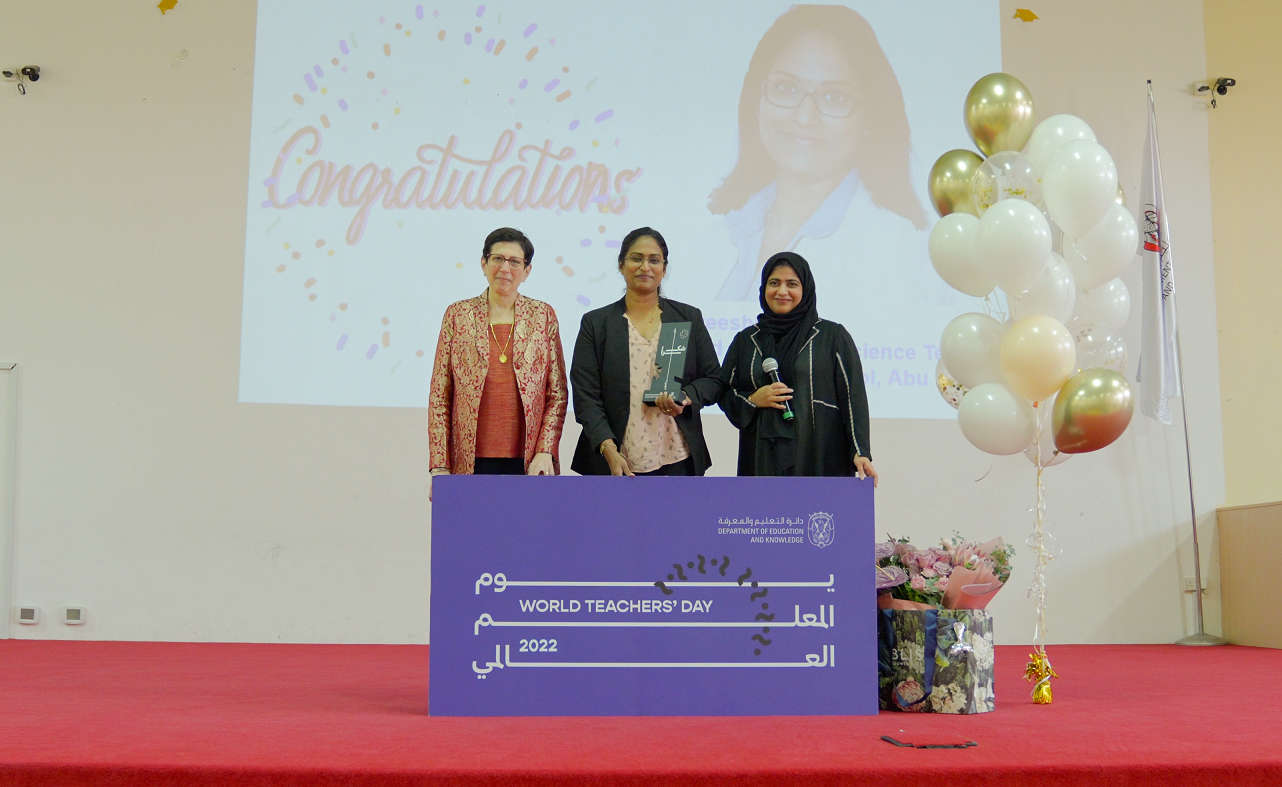 English language teacher Suneela Bukhari Salman Chaudhry said she was "overwhelmed with this surprise"
"Being a teacher is not only a profession, it is a passion at heart; it is not about delivering a lesson, but the ability to read your students' minds and feeling," she said. "My advice to all fellow teachers is to make your students willing to learn before teaching them, be their friend, understand how they think, and only then you will be a successful teacher."