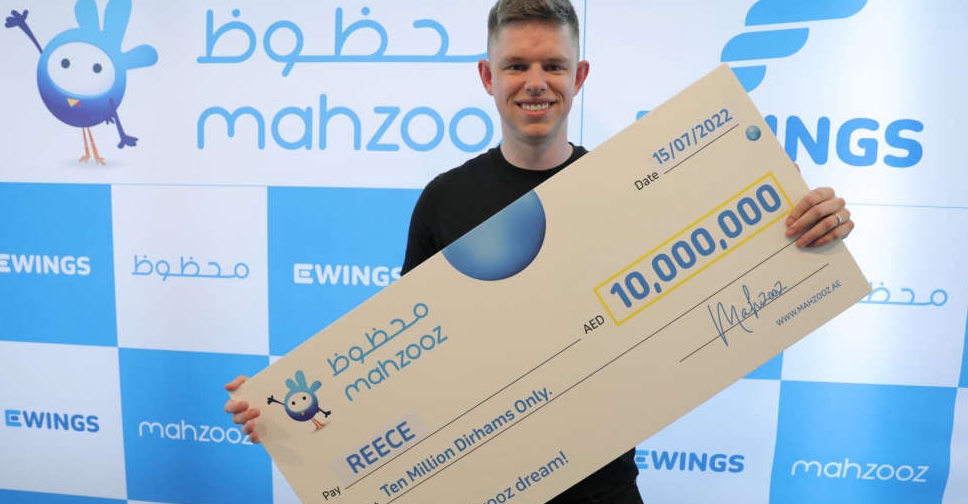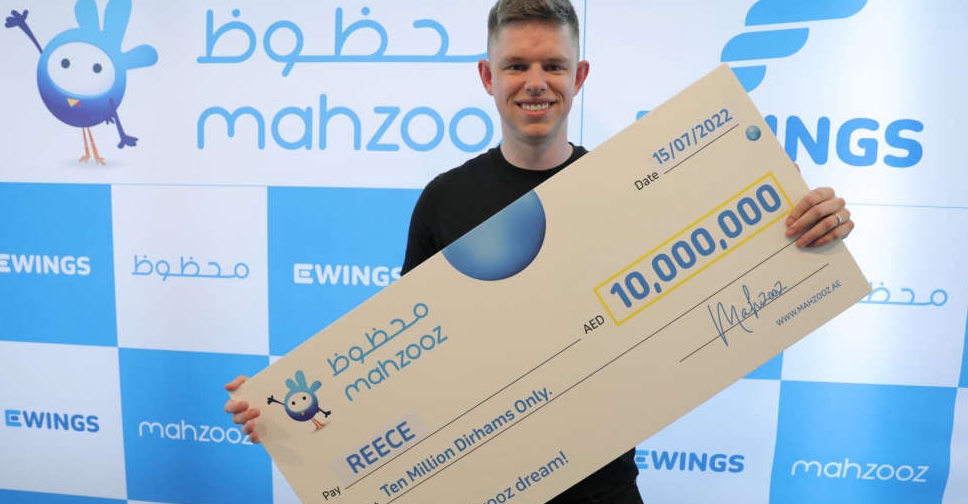 Supplied
Dubai resident Reece has won the perfect wedding gift – a staggering AED 10 million at this week's Mahzooz lucky draw.
The British expat hit jackpot just five days before his wedding.
"This is the most generous and memorable gift any newly-wed couple could ever dream of," he said during a press conference on Friday at the Mahzooz headquarters in Dubai.
Reece, who has been living in the UAE for the last four years, got married on July 14.
The British national has been regularly participating in Mahzooz since December 2020.
"I had always kept my hopes high, and here I am today, 10 million dirhams richer."
The gym instructor said he discovered he had won when he casually scrolled through the Mahzooz website on the night of the draw.
"(I) noticed that the winning numbers matched the ones I had selected. I went and checked my Mahzooz account and was stunned to see that I was a winner!"
Reece immediately shared the news with his fiance and parents, who were shocked and teary-eyed at the timing of the win.
The 26-year-old added that he's taking his time to "carefully decide what to do with the money".
To participate in Mahzooz, you need to register via www.mahzooz.ae and purchase a bottle of water for AED 35. For each bottle purchased, participants are eligible for one line in the Mahzooz Grand Draw and will automatically be entered into the weekly raffle draw where three lucky winners will take home AED 100,000 each.

More from UAE