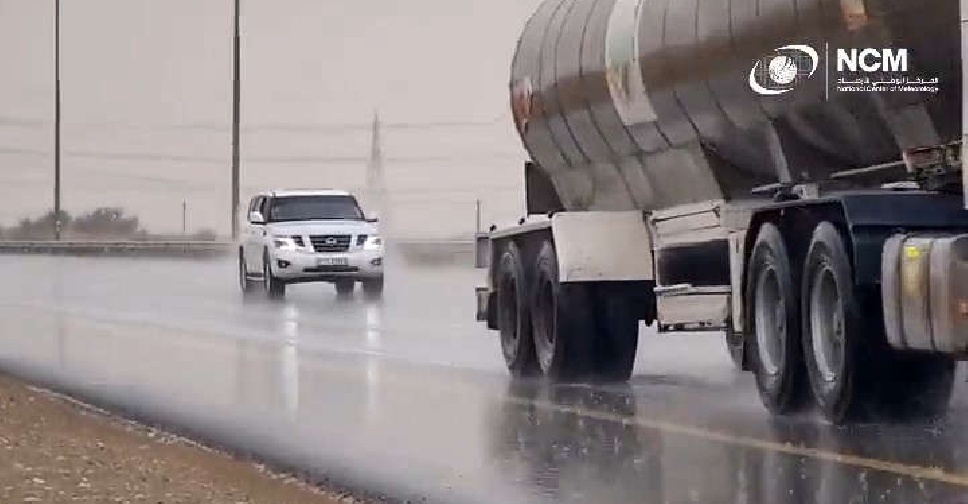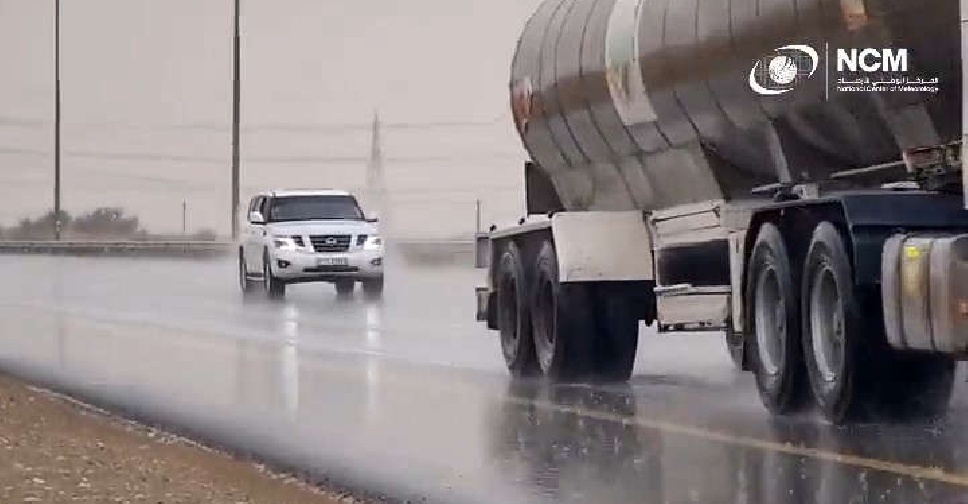 @NCMS_media/ Twitter [screengrab]
The authorities are once again urging people to exercise caution as the wet weather continues in the UAE.
The National Centre of Meteorology has reported heavy rain in Al Ain and in parts of Dubai, Sharjah and Ras Al Khaimah.
It called on residents to stay away from water-logged areas and to comply with safety instructions.
Meanwhile, Abu Dhabi Police are reminding motorists to abide by the speed limits displayed on electronic information boards.
Large parts of the Northern Emirates were hit by record rainfall and devastating floods last week.
#تنبيه #المركز_الوطني_للأرصاد
#Alert_#NCM pic.twitter.com/RDOMWDPLIG

— المركز الوطني للأرصاد (@NCMS_media) August 4, 2022
#فيديو | #شرطة_أبوظبي تدعو السائقين إلى "القيادة الآمنة" وتجنب #الأودية أثناء الأمطار

التفاصيل:https://t.co/iAqtBVGebJ#الانشغال_بغير_الطريق#مسافة_أمان#الأمطار pic.twitter.com/hzZcBnL3mD

— شرطة أبوظبي (@ADPoliceHQ) August 4, 2022
مصيلي #رأس_الخيمة حالياً #أصدقاء_المركز_الوطني_للأرصاد #حالة_الطقس #حالة_جوية #جمعة_القايدي #عواصف_الشمال pic.twitter.com/rIG3LEibts

— المركز الوطني للأرصاد (@NCMS_media) August 4, 2022