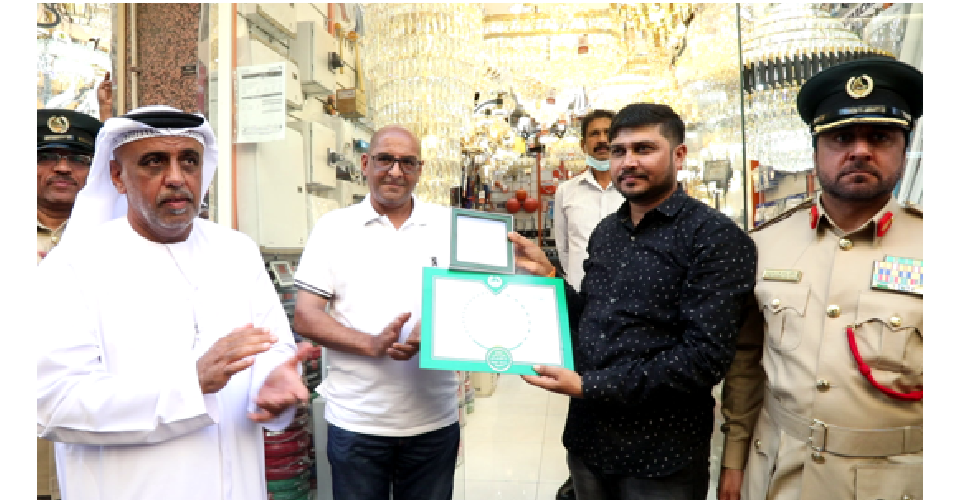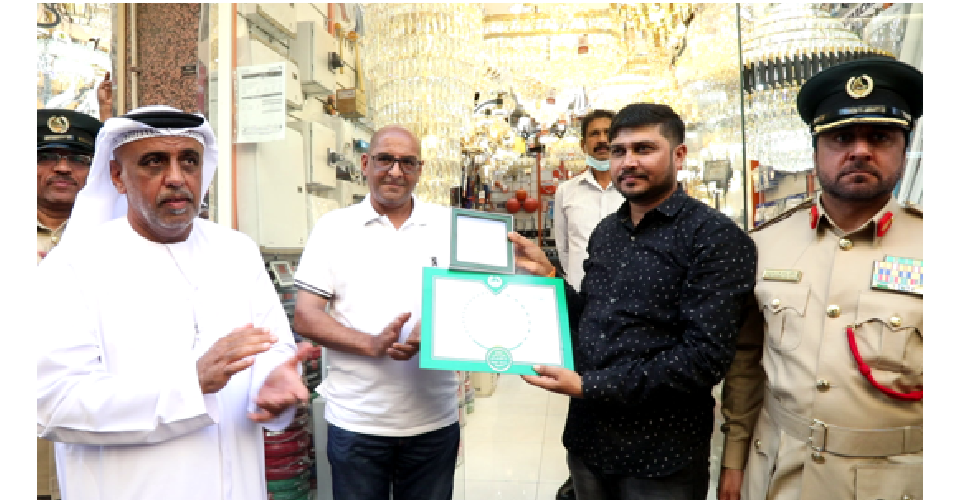 Supplied
An Indian national has been honoured by Dubai Police for his bravery in stopping a thief fleeing after stealing a bag containing over AED 2.7 million.
A delegation of senior officers surprised Keshur Kara Chavada Karu Ghela at his workplace, and honoured him in the presence of his colleagues.
Authorities lauded the courage and efforts of the young man, who helped arrest the thief by tackling him and pinning him to the ground until the police patrols arrived.
The incident took place in Naif area when the main suspect and his accomplices intercepted two Asian men carrying two bags containing AED 4.25 million in cash of different currencies, and snatched one of the bags containing over AED 2.75 million.
"As the two Asian men shouted for help, Keshur saw the robber running with the stolen bag towards him, so he bravely tackled him, started wrestling with him, and pinned him to the ground until the police patrols arrived and made the arrest," explained Dr. Major General Tariq Tahlak, Director of Naif Police Station.
Keshur expressed his pride and joy at being honoured by senior Dubai Police officers among his colleagues and said that this is a medal of honour that he shall cherish.
#News | Dubai Police honour man for tackling, pinning robber and foiling his bid to steal AED 2.7 million

Details: https://t.co/0AiM30CwHQ#YourSecurityOurHappiness#SmartSecureTogether pic.twitter.com/MQqJViiYf2

— Dubai Policeشرطة دبي (@DubaiPoliceHQ) November 21, 2022

More from UAE