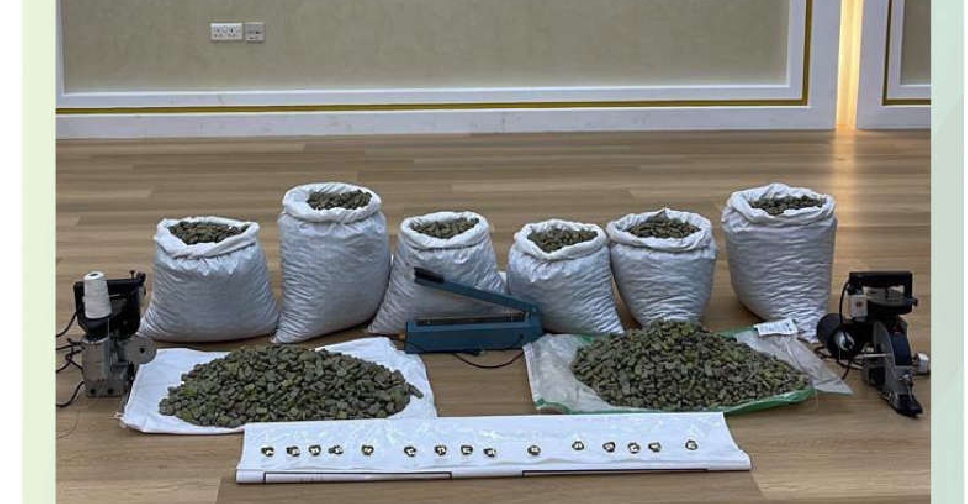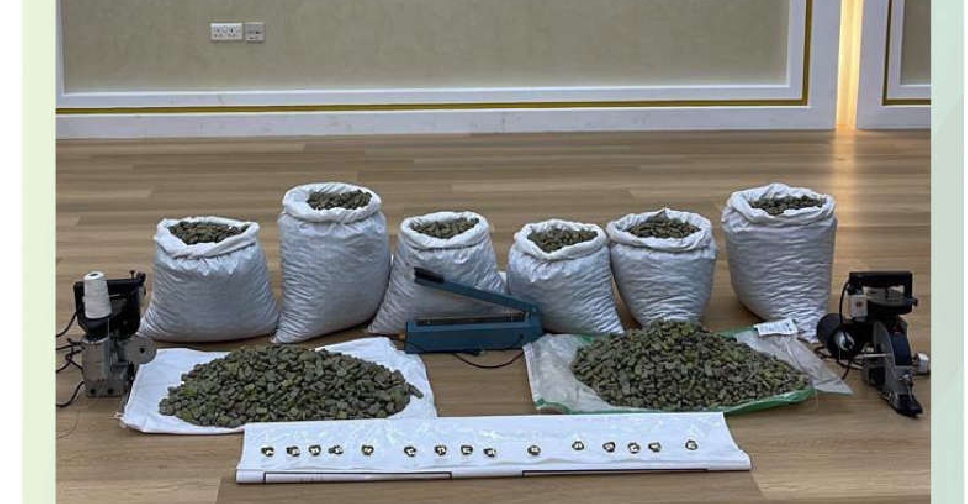 Supplied
Dubai Police have busted an international drug trafficking network that smuggled 436 kg of drugs into the country in a shipment of legumes.
Following a tip-off, the anti-narcotics department raided the gang's hideout and caught six of their members red-handed with the illegal substances.
Officers found 280 packaging bags filled with a mixture of natural and plastic broad beans stuffed with narcotics inside the warehouse.
The operation was concluded within just seven hours of receiving the report.
"Upon receiving the information, we formed an investigation team, which kept the suspects under close surveillance and located the warehouse in question, where a large amount of broad beans had been hidden. The suspects were taken down during the raid and we uncovered the narcotics stuffed in legumes, which were ready to be shipped to a nearby country," the police said in a statement.
"Operation Legumes is one of the exceptional operations that the Force has carried out, especially as the warehouse inspection required high-skilled security and the deployment of a K9 unit to discover narcotics stuffed in plastic food," the authority added.
#DubaiPolice seized 436 kilograms of drugs hidden in a shipment of legumes.
An international drug trafficking gang was recently intercepted by Dubai Police's General Department of Anti-Narcotics with the seizure of illegal narcotics and the arrest of suspects involved. pic.twitter.com/4U5mLUzLW4

— Dubai Policeشرطة دبي (@DubaiPoliceHQ) October 26, 2022

More from UAE