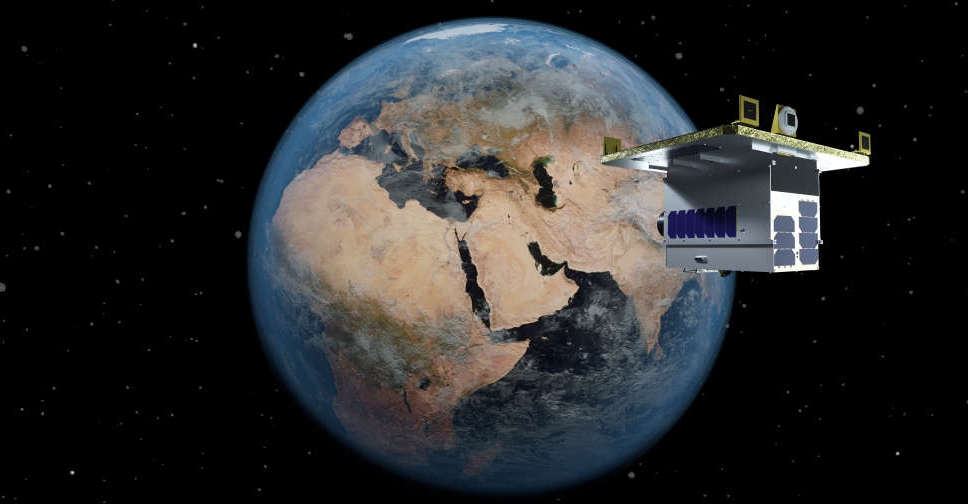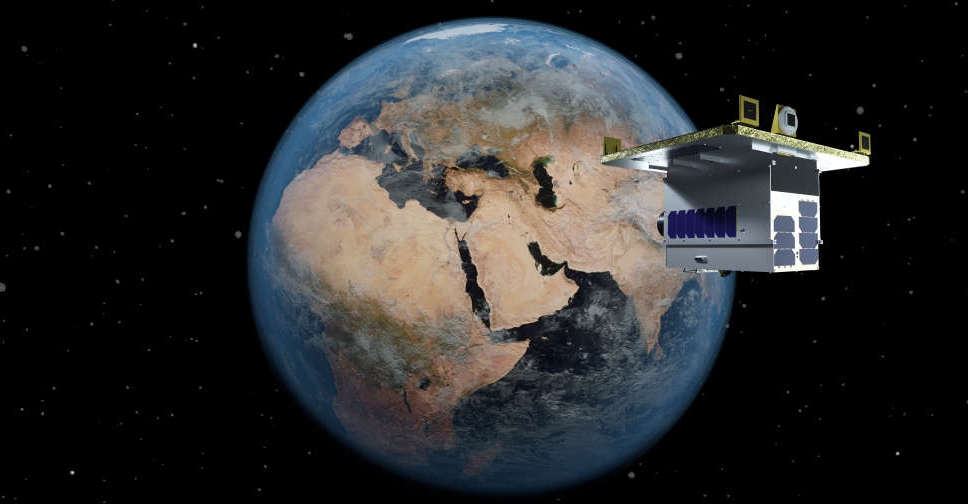 Supplied
The Mohammed bin Rashid Space Centre (MBRSC) will share vital information from Dubai Municipality's DMSat-1 satellite to contribute to global efforts to monitor the impact of climate change.
It comes as MBRSC has officially joined the Space Climate Observatory (SCO) International, which is a global consortium of space agencies and organisations that seeks to coordinate worldwide efforts to accurately monitor climate change.
The consortium is led by The National Center for Space Studies (CNES) in France.
Salem AlMarri, Director General of the MBRSC has signed the SCO's charter, paving the way for the UAE's official membership in the international network.
As part of fulfilling the obligations of MBRSC's membership in the SCO, Dubai Municipality has already started generating significant data and findings from DMSat-1.
Since its launch in 2021, DMSat-1 has played a key role in monitoring the UAE's atmospheric aerosols and greenhouse gases and chemicals, substances that have influenced climate change across the world.
AlMarri noted that the scale and magnitude of the impact of climate change necessitates a collaborative effort from all stakeholders.
"It is an honour to be a part of a global initiative and to join hands with Dubai Municipality to put the UAE at the forefront of such efforts," he added.
Dawoud Al Hajri, Director General of Dubai Municipality, said: "We are pleased to share with the world the monitoring information obtained from the environmental satellite and other data for research. We are committed to harnessing this information for everyone's benefit as part of our goal of enhancing Dubai's contributions to international organisations and other countries."
Currently, all European space agencies support the SCO International, which has national chapters in Russia, China, Japan, India, Morocco and the UAE.
Members have committed to making satellite data in their possession accessible to the entire organisation, as well as the international community, to help in the assessment and monitoring of the global impact of climate change.
In addition to providing transparent and verified satellite data on climate change, the SCO will also aid in the development of useful toolkits and services that will advance computing capacities for analysing specialised data on climate change.
.@MBRSpaceCentre joins the Space Climate Observatory (SCO) International, a global consortium of space agencies & organisations that seeks to coordinate worldwide efforts to accurately monitor the impact of climate change.https://t.co/HrkP6A12Jv pic.twitter.com/7CdZwGCeLT

— Dubai Media Office (@DXBMediaOffice) July 20, 2022