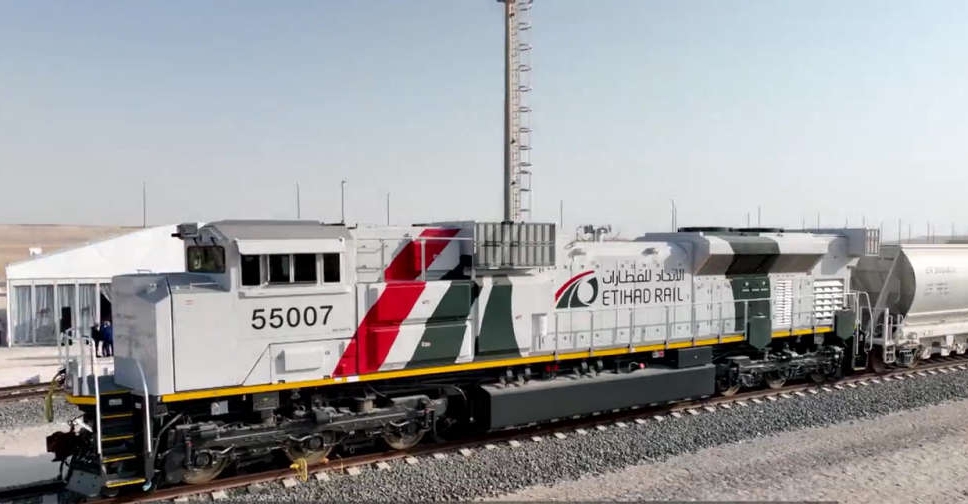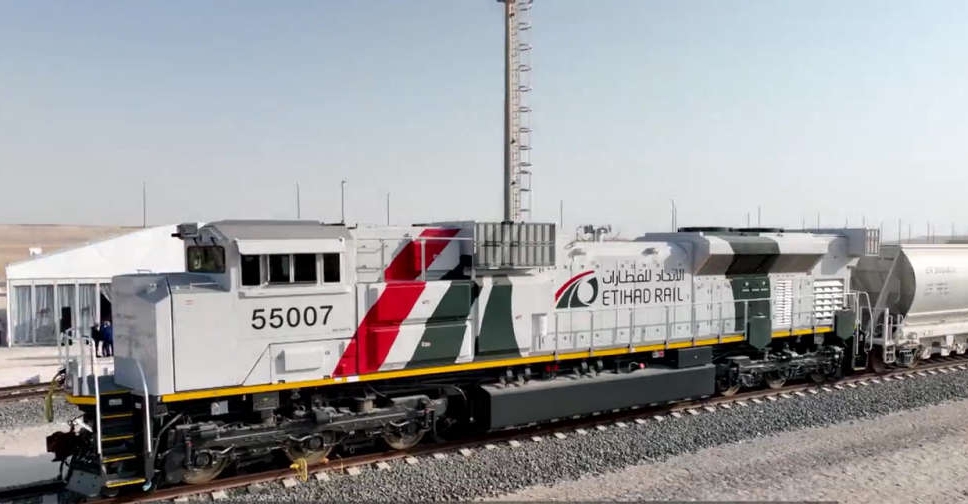 @Etihad_Rail/ Twitter [screengrab]
The Etihad Rail network is set to transform the freight and logistics industry in the UAE and wider region, according to a rail expert.
The expanding network will eventually carry 60 million tonnes of freight a year, taking thousands of lorries off the roads.
The Editor of International Railway Journal, Kevin Smith, shared his thoughts with Dubai Eye 103.8′s The Agenda following the arrival of the first batches of Etihad Rail's new and advanced rolling stock fleet.
He explained how the project will contribute to reducing carbon emissions and provide safe, sustainable and efficient services.