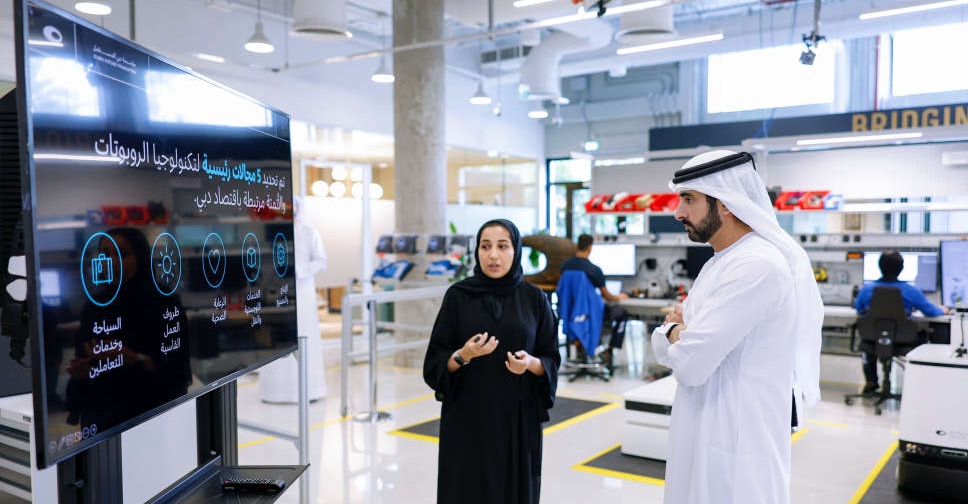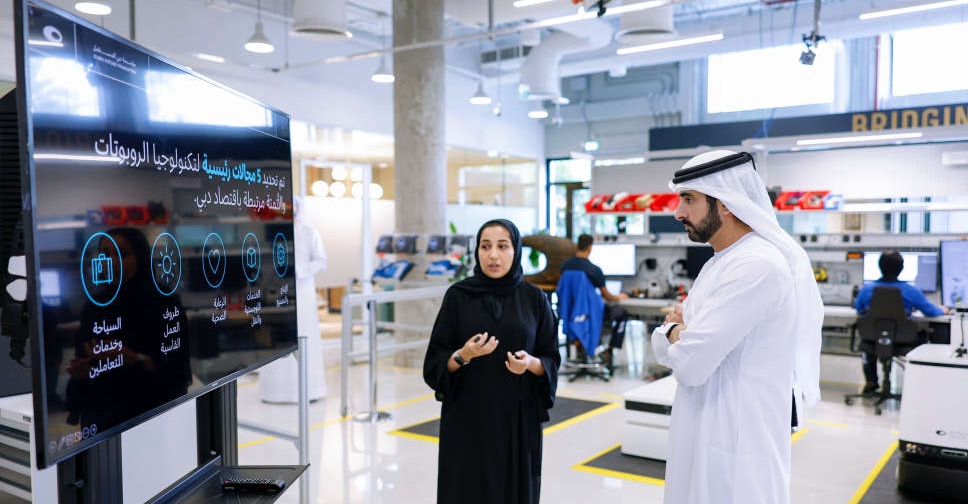 @DXBMediaOffice/ Twitter
Dubai has launched a major initiative aimed at accelerating the use of robotics and automation technologies in key economic sectors.
The Dubai Robotics and Automation (R&A) Programme aims to increase the sector's contribution to Dubai's GDP to 9 per cent within 10 years.
As part of the programme, 200,000 robots will be provided over the next 10 years to increase efficiency and productivity in various sectors including services, logistics, and the industrial sector, and enhance the competitiveness of Dubai's economy.
His Highness Sheikh Hamdan bin Mohammed bin Rashid Al Maktoum, Crown Prince of Dubai and Chairman of The Executive Council of Dubai, announced the launch of the programme during a visit to Dubai Future Labs – an applied research and development facility specialised in Robotics and Artificial Intelligence.
"We seek to make Dubai one of the world's top 10 cities in R&A by adopting and developing advanced robotics technologies, empowering national talent, and generating innovative new solutions, products, and services," said Sheikh Hamdan.
The programme, led by the Dubai Future Foundation will focus on accelerating research and development in five areas – Production and Manufacturing; Consumer Services and Tourism; Healthcare and Connected Mobility; and Logistics.
All initiatives that will be organised and launched as part of the programme will be overseen by the Dubai Council for Robotics and Automation, which includes representatives from public and private sectors and academia.
The implementation of the Dubai R&A Program supports the development of various vital and future-oriented sectors in Dubai, including transportation, space, healthcare, education and artificial intelligence, among others.
.@HamdanMohammed: "We seek to make #Dubai one of the world's top 10 cities in R&A by adopting and developing advanced robotics technologies, empowering national talent, and generating innovative new solutions, products, and services" pic.twitter.com/hbs9ar1WJX

— Dubai Media Office (@DXBMediaOffice) September 21, 2022
Led by the Dubai Future Foundation, the #Dubai Robotics and Automation Program, which features five key initiatives, will focus on accelerating research and development in five areas. pic.twitter.com/5uGJ1SVGxT

— Dubai Media Office (@DXBMediaOffice) September 21, 2022