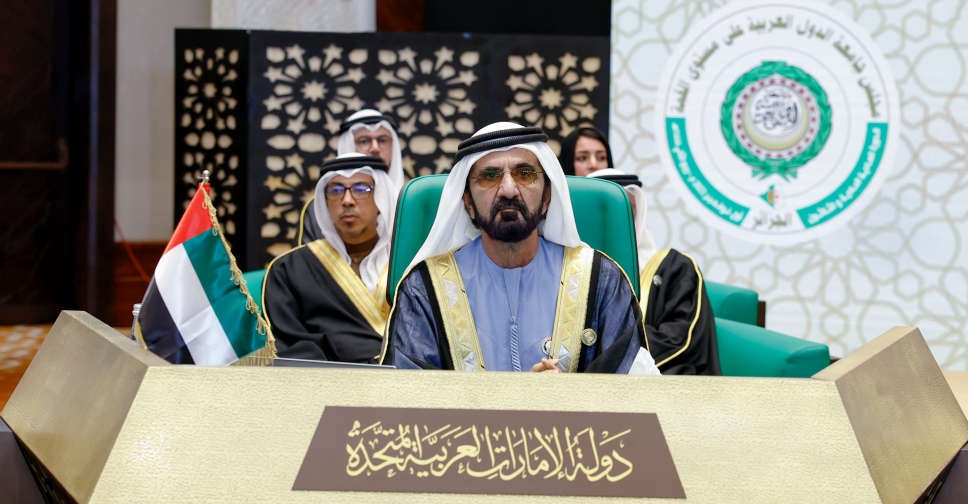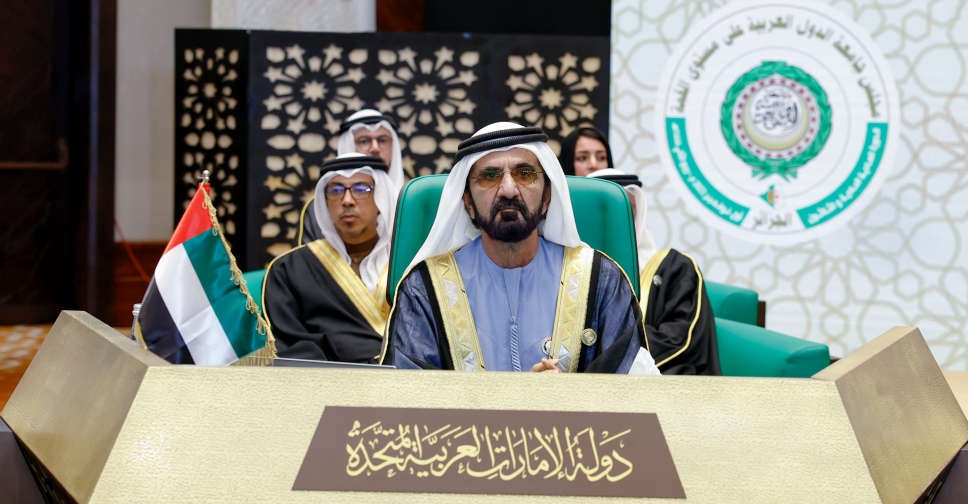 WAM
His Highness Sheikh Mohammed bin Rashid Al Maktoum, Vice President and Prime Minister of the UAE and Ruler of Dubai, is participating at the 31st Arab League Summit in the Algerian capital Algiers, heading the UAE delegation.
At the venue, Sheikh Mohammed was received by Algerian President Abdelmadjid Tebboune whom he congratulated for their country's National Day.
Taking to his official Twitter handle, Sheikh Mohammed has hailed Algeria as the country of one and a half million martyrs and the brave and proud people.
Sheikh Mohammed also said that over the past 50 years, the UAE's stance have been consistent in support of Arab issues and consolidating joint Arab action will remain a major goal in the Emirates' foreign policy.
شاركت اليوم في اجتماعات القمة العربية في الجزائر. جزائر المليون ونصف المليون شهيد، والشعب الأبيْ الشجاع . مواقفنا في الخمسين عاماً الماضية ثابتة في دعم القضايا العربية .. وستبقى .. وتعزيز عملنا العربي المشترك سيبقى هدف رئيسي في سياستنا الخارجية.. pic.twitter.com/jOTEdKR8De

— HH Sheikh Mohammed (@HHShkMohd) November 1, 2022
On its first day, the summit discussed how members of the Arab League can work together to develop a united stance on various issues affecting the region and promote cooperation to tackle regional and international challenges.
The event started with an address by Kais Saied, President of Tunisia, the Chair of the previous Arab League Summit, in which he highlighted challenges facing the Arab world due to the economic impact of the pandemic. He called on Arab nations to work together to combat vital challenges.
President Abdelmadjid Tebboune said the summit is taking place at a time when the world is going through serious challenges and the Arab world has the resources and capabilities to be a major global economic power.
He added that the region should work collectively to identify key development priorities in order to make a positive impact on people's lives.
The 31st edition of the Arab League Summit is the first to be held after the outbreak of the pandemic. The last summit took place in Tunisia in 2019.
Pictures: @HHShkMohd attends the 31st Arab League Summit in Algeria. pic.twitter.com/cklLCrVEAt

— Dubai Media Office (@DXBMediaOffice) November 1, 2022
More from UAE