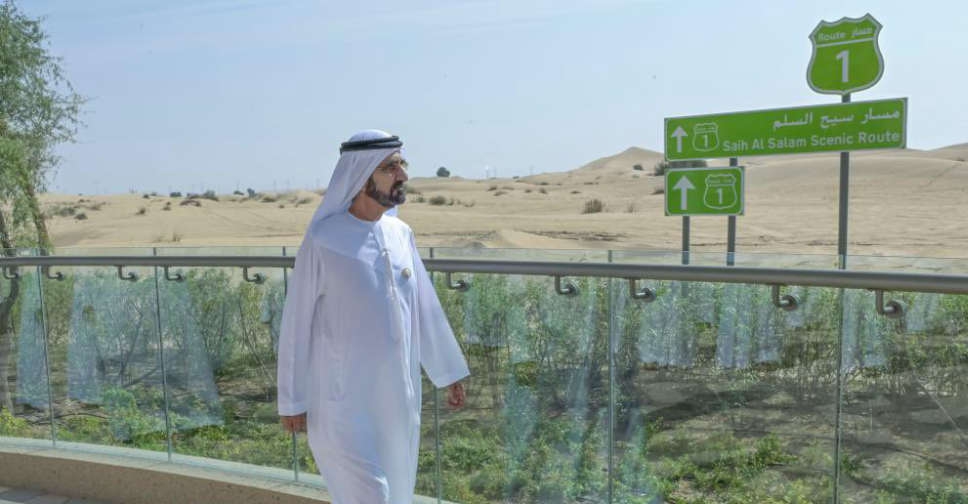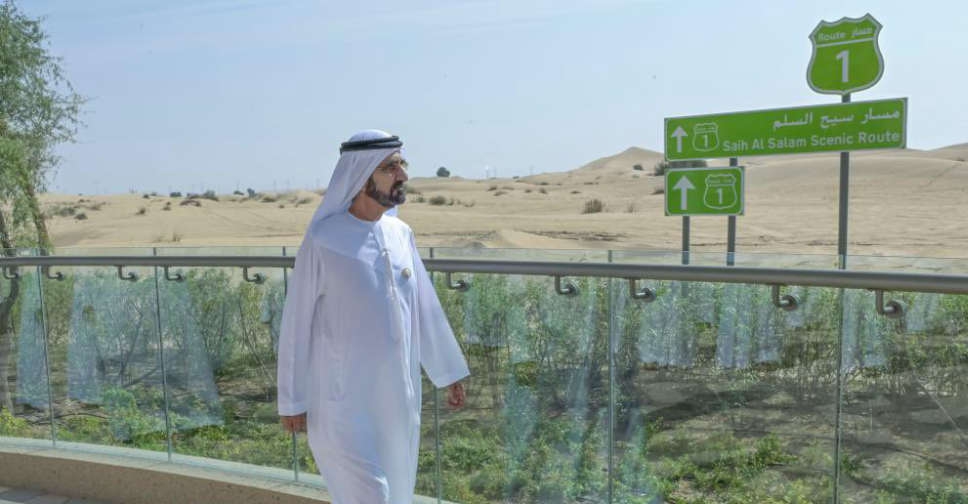 Twitter/HHShkMohd
His Highness Sheikh Mohammed bin Rashid Al Maktoum, Vice President and Prime Minister of the UAE and Ruler of Dubai, has approved a massive plan to showcase the country's rich landscape to the world.
Taking to his official Twitter handle, the Dubai Ruler unveiled the "first-of-its-kind" 100km scenic route that'll have access to the "natural reserves" and "desert sports".
"It'll be a different and new tourism experience… in the countryside," Sheikh Mohammed highlighted, adding that it will be developed across an area of 2,216 square kilometers to include parts like "Lusaili, Lehbab, Al Marram, Al Faqaa, Al Aweer and others".
"We have the most beautiful city in the world, and our next goal is to make the countryside and wilderness of Dubai among the most enjoyable and beautiful," he wrote.
اعتمدنا الخطة الشاملة لأرياف وبراري دبي على مساحة ٢٢١٦ كم مربع من مساحة دبي، وتشمل مناطق مثل الليسيلي ولهباب والمرمرم والفقع والعوير وغيرها. لدينا المدينة الأجمل عالمياً .. وهدفنا القادم أن تكون أرياف دبي وبراريها بين الأكثر متعة وجمالاً .. pic.twitter.com/klTfSLM98Y

— HH Sheikh Mohammed (@HHShkMohd) November 27, 2022
تطوير أرياف وبراري دبي يشمل مسار سياحي بطول ١٠٠ كم الأول من نوعه في المنطقة .. ومحميات طبيعية .. ومحطات للرياضات الصحراوية .. ومبادرات تنموية تخدم أبناء هذه المناطق .. سيتم توفير تجربة سياحية مختلفة وجديدة في أرياف وبراري دبي .. والقادم أجمل وأمتع .. pic.twitter.com/a3QU9K7su7

— HH Sheikh Mohammed (@HHShkMohd) November 27, 2022
More from UAE