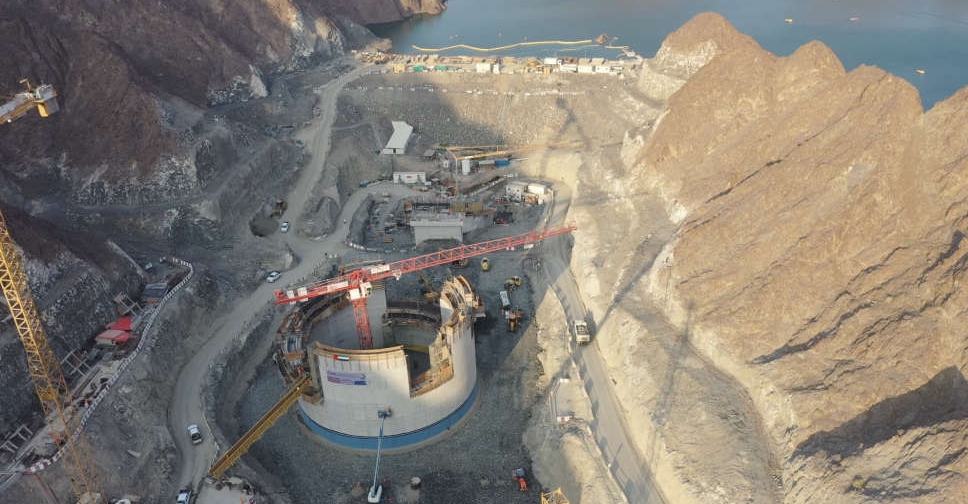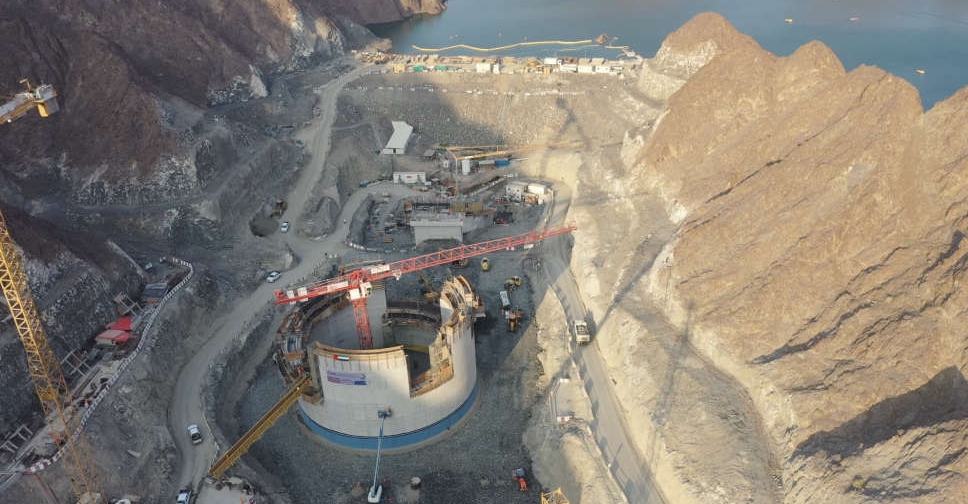 @DXBMediaOffice/ Twitter
Construction work on the Hatta hydroelectric power plant has crossed the halfway mark.
According to Dubai Electricity and Water Authority (DEWA), 52.61 per cent of the project has been completed.
Meanwhile, the 72-metre high main Roller Compacted Concrete (RCC) wall of the upper dam and the 37-metre-high RCC side wall have been fully constructed.
The plant will have a production capacity of 250 megawatts, a storage capacity of 1,500 megawatt-hours and a life span of up to 80 years.
It's the first project of its kind in the GCC, with investments worth over AED 1.4 billion.
The entire facility is expected to ready by the fourth quarter of 2024.
.@DEWAOfficial announces that the work progress of the pumped-storage hydroelectric power plant being built by DEWA in Hatta, has reached 52.61%.https://t.co/dmAcpZNQca pic.twitter.com/HfeBBawWyk

— Dubai Media Office (@DXBMediaOffice) October 25, 2022
The hydroelectric plant will be an energy storage facility with a turnaround efficiency of 78.9 per cent that utilises the water stored in the upper dam, which is converted to kinetic energy during the flow of water through a 1.2 km subterranean tunnel.
This kinetic energy rotates the turbines and converts mechanical energy to electrical energy which is sent to DEWA's grid within 90 seconds in response to demand.
To store energy, clean energy generated at the Mohammed bin Rashid Al Maktoum Solar Park will be used to pump the water through this tunnel back to the upper dam by converting the electrical power to kinetic energy, making the whole project 100 per cent renewable.
"The hydroelectric power plant in Hatta is part of the projects and initiatives launched by DEWA to diversify energy production from renewable and clean sources in Dubai. These include different technologies such as solar photovoltaic panels, concentrated solar power, and green hydrogen production using renewable energy," explained Saeed Mohammed Al Tayer, MD & CEO of DEWA.

More from UAE