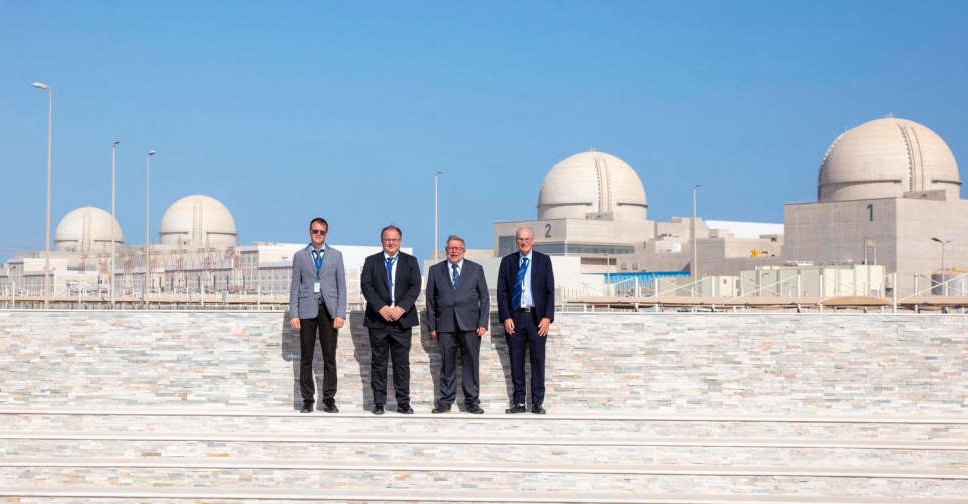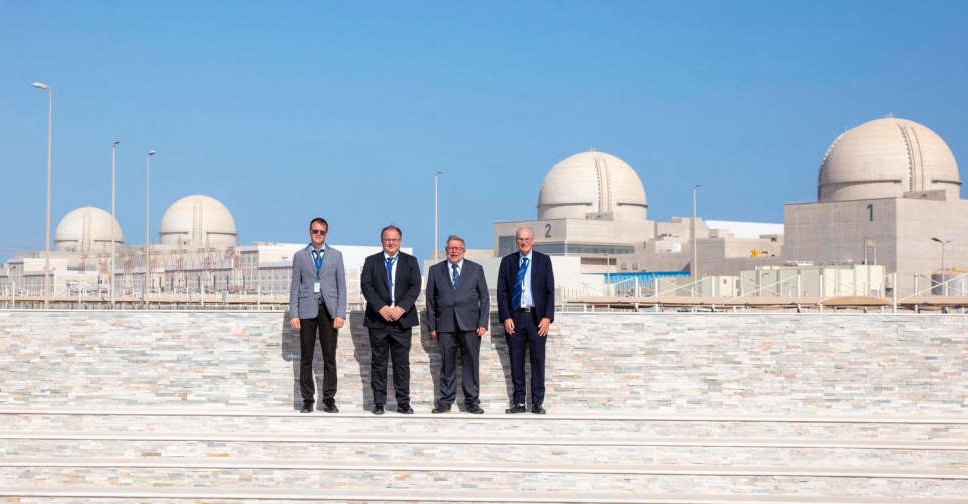 @ENEC_UAE/ Twitter
The International Atomic Energy Agency (IAEA) has commended the Barakah nuclear power plant's safety standards.
It said the facility has strengthened its operational safety by fully addressing the findings of an initial review mission five years ago.
The IAEA's Operational Safety Review Team (OSART) has now concluded a five-day follow up mission, which focused on the Barakah plant's Unit 1.
The mission was carried out at the request of the UAE Government to evaluate progress in addressing the findings of the agency's pre-OSART mission that took place in 2017, three years prior to the start of operations in 2020.
OSART missions aim to improve operational safety by independently assessing safety performance against the IAEA's safety standards, by proposing recommendations and, where appropriate, suggestions for improvement.
Safety is an essential element during commissioning and the subsequent safe operation of a nuclear power plant.
An international team of experts from the @iaeaorg visited the #BarakahPlant last week for a follow-up to the pre-OSART mission in 2017, during which the team provided guidance on operational safety in advance of commencing operations. pic.twitter.com/s2RcxwMC6C

— Emirates Nuclear (@ENEC_UAE) September 12, 2022
The Barakah plant, owned by the Emirates Nuclear Energy Corporation (ENEC), is located in Al Dhafra region, 280 km west of Abu Dhabi city.
Two 1400 MW pressurised water reactors have been operational since 2020 and 2021.
The third unit is due to start up in coming months, with all four units due online by 2025.
The plant's operator is Nawah Energy Company, a joint venture between ENEC and Korea Electric Power Company (KEPCO), which is also the prime contractor for the Barakah plant.
"We are pleased that the IAEA OSART team has identified that all of the findings identified back in 2017 have been successfully resolved, moving our operational safety performance to a new level, which we will further build on as part of our commitment to continuous improvement in nuclear safety," said Mohamed Ibrahim Al Hammadi, Managing Director and CEO of ENEC.
The IAEA team provided a draft report of the mission to the plant management. They will have the opportunity to make factual comments on the draft which will be reviewed by the IAEA and the final report will be submitted to the UAE Government within three months.
The team observed that all previous findings have been resolved, demonstrating our commitment to operational safety & continuous improvement. The IAEA provides valuable insights, best practice & reflect our principles of transparency & cooperation with international organizations pic.twitter.com/oE9LHSOTQk

— Emirates Nuclear (@ENEC_UAE) September 12, 2022