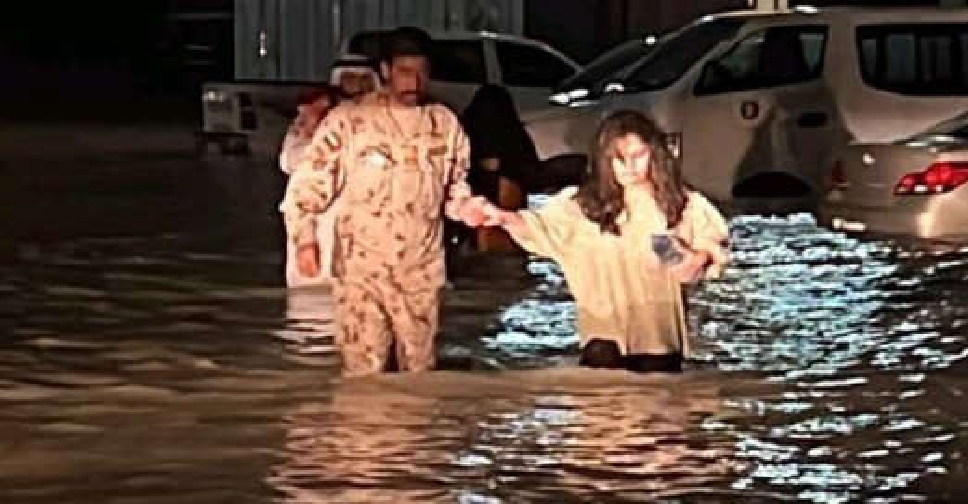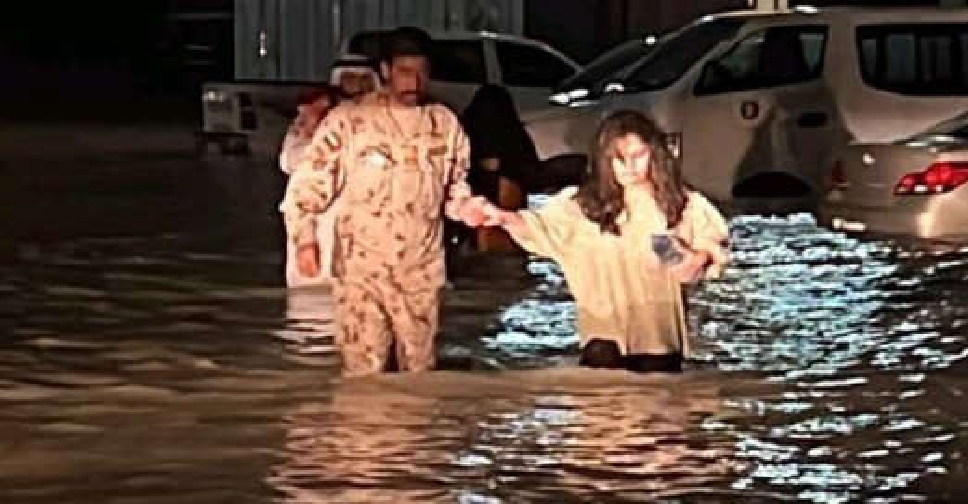 Twitter/@MOD
A red weather alert has been issued for some parts of the UAE as the military steps up rescue operations in flood-hit Fujairah.
The National Centre of Meteorology (NCM) also issued yellow and orange alerts for several parts of Fujairah, Sharjah and Abu Dhabi, and urged residents to be "extremely vigilant".
#أمطار_الخير #استمطار #تلقيح_السحب #المركز_الوطني_للأرصاد#Rain #Cloud_Seeding #NCM pic.twitter.com/cuBcIC16rM

— المركز الوطني للأرصاد (@NCMS_media) July 28, 2022
The Ministry of Defence announced 'Operation Loyal Hands' will help support civil authorities in the emirate to evacuate stranded residents to shelters.
Taking to their official social media handle, the authority posted several photos of military personnel helping people through the floods.
تعلن قيادة العمليات المشتركة عن تنفيذها عملية "الأيدي الوفية" في دعمها للسلطات المدنية في إمارة الفجيرة التي تعرضت ليلة البارحة الأربعاء لمنخفض جوي، وتركزت العملية علي إنقاذ العالقين في المناطق المغمورة بالمياه وإنقاذ المحاصرين داخل بيوتهم حيث تم اخلاءهم لمناطق الايواء دون خسائر pic.twitter.com/U7Q36s1SDQ

— وزارة الدفاع |MOD UAE (@modgovae) July 28, 2022
The Ministry of Interior stressed that "the safety of people and property is top priority".
The authority added that they are joining efforts with the National Emergency Crisis and Disasters Management Authority (NCEMA) to "respond to emergencies as a result of torrential rains and floods in several regions in the country".
In light of the adverse weather conditions, we call on all citizens and residents in the country to cooperate with the official authorities in order to ensure the safety of all members of society.#NCEMA pic.twitter.com/fWJ0lVkAUb

— NCEMA UAE (@NCEMAUAE) July 27, 2022