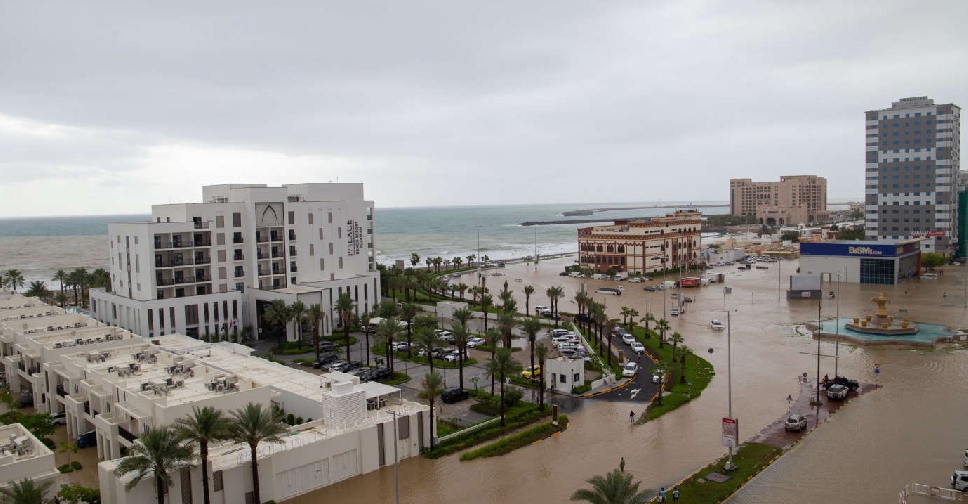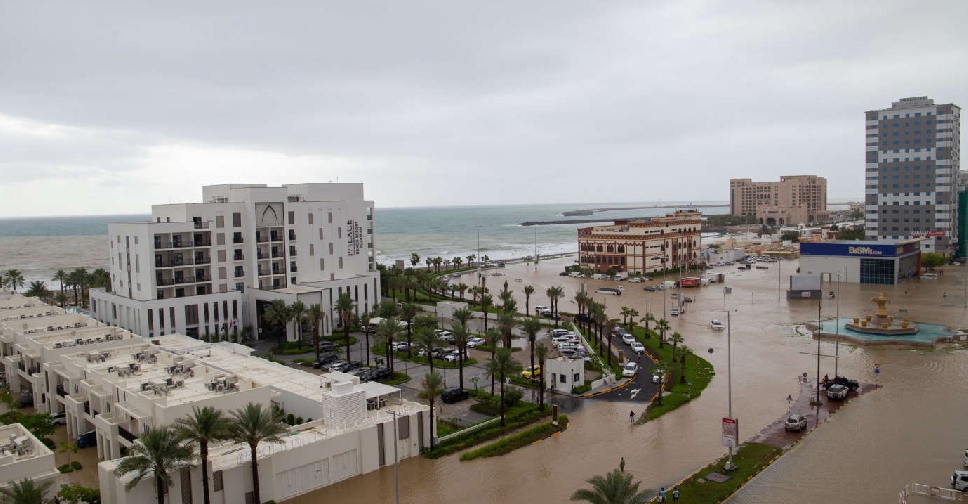 Twitter (via @FjMediaoffice)
Rescue efforts continued through the night in flood stricken areas of the UAE. Fujairah, Ras Al-Khaimah and parts of Sharjah are the worst affected.
Sharjah Police have confirmed their readiness with the exceptional weather situation and will continue to step up efforts to assist those who have been impacted.
Sheikh Mohammed bin Hamad bin Mohammed Al Sharqi, Crown Prince of Fujairah inspected heavily impacted areas yesterday.
محمد الشرقي يتفقد مناطق الفجيرة المتأثرة بالأمطار#محمد_بن_حمد_الشرقي #الفجيرة pic.twitter.com/6DCEc4pPTG

— Fujairah Media Office (@FjMediaoffice) July 28, 2022
20 hotels have provided temporary accommodation to over 1,885 people nationwide.
Residents are urged to stay away from the heavily impacted areas, only travel if essential and to remain vigilant.
The rainfall is amongst the highest in nearly 30 years during the month of July.
Dams in Fujairah were seen overflowing with water as a result of the weather conditions that have passed through the emirate during the past few days.