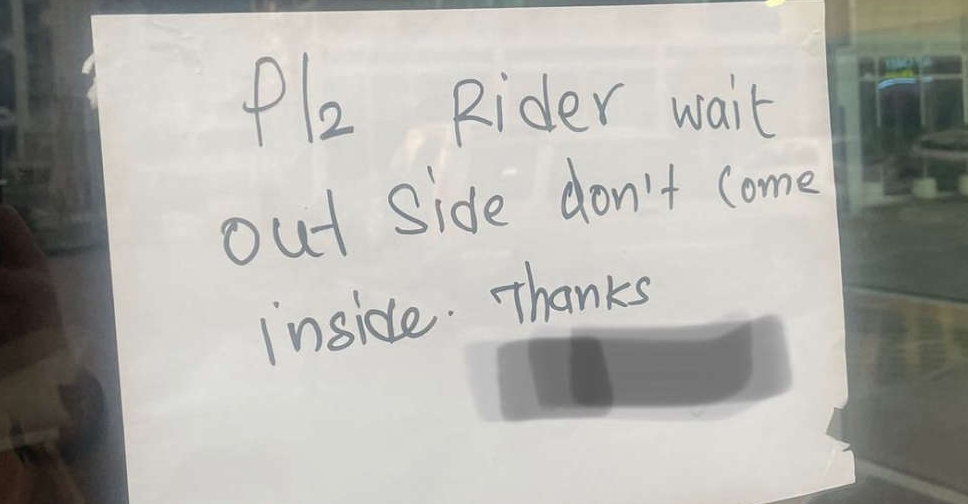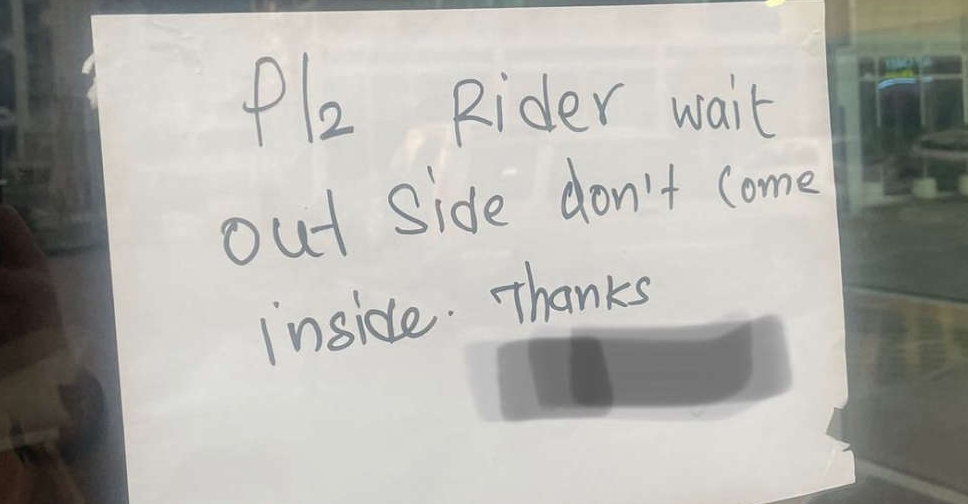 @simondritchie/ Instagram
An Instagram post, showing a sign outside a Dubai restaurant has raised questions about the treatment of delivery riders.
It's a photo of a sign that says, "Plz rider wait outside don't come inside. Thanks."
Simon Ritchie posted the photo on his Instagram page with the caption: "Delivery riders work incredibly hard in extremely tough conditions – 40 + degree heat in summer and deserve to be treated with much more respect than this."
He told Dubai Eye 103.8's The Agenda that his intention behind the post was to shed some light on the plight of delivery riders.
Ritchie, who is also the Strategy Director at Pickl, said he has a message for restaurant owners.
Simon Ritchie is disgusted by a sign outside a restaurant that tells delivery riders not to hang around inside. The comms director of Pickle says this policy needs to be banned.

Posted by Dubai Eye 103.8 News. Talk. Sport on Thursday, August 18, 2022