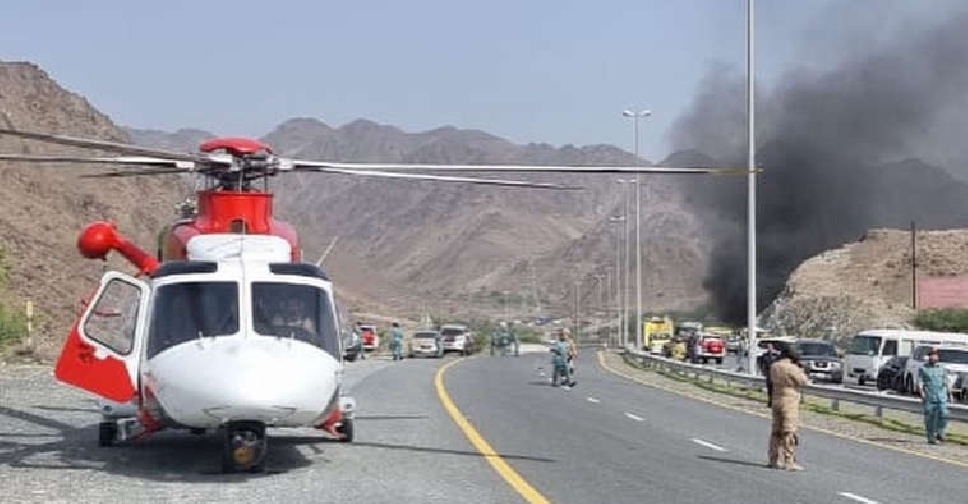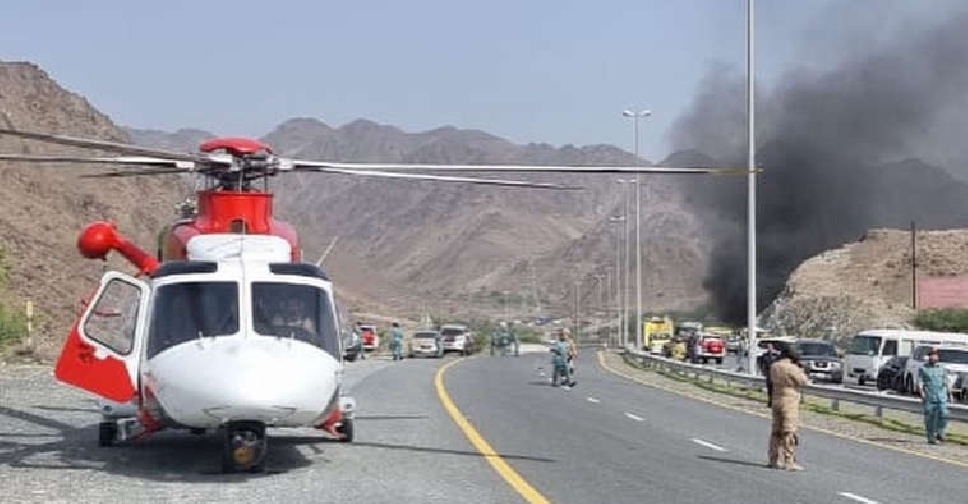 A key road in Fujairah has been closed temporarily on Thursday morning as emergency crews respond to an oil tanker fire in the Al Bithana area.
Taking to their official Twitter handle, the Fujairah Police said "Sheikh Maktoum Street has been closed to traffic in both directions from the Al Buthna area to the Al-Farfar roundabout".
They added that "specialised teams are dealing with the accident".
#حالة_الطرق#احتراق#شرطة_الفجيرة #fujairah_police #الإمارات #uae #المجتمع pic.twitter.com/gpMm2rR0DL

— شرطة الفجيرة (@FujPoliceGHQ) August 11, 2022
One person suffered injuries in the incident and has been airlifted to the nearest medical centre for treatment.
In a post on social media, the National Search and Rescue Center (NSRC) along with Fujairah Police