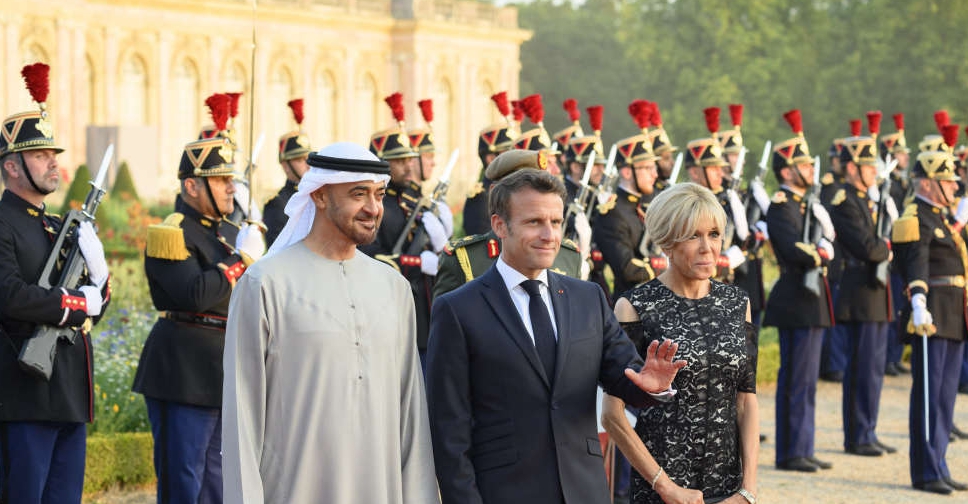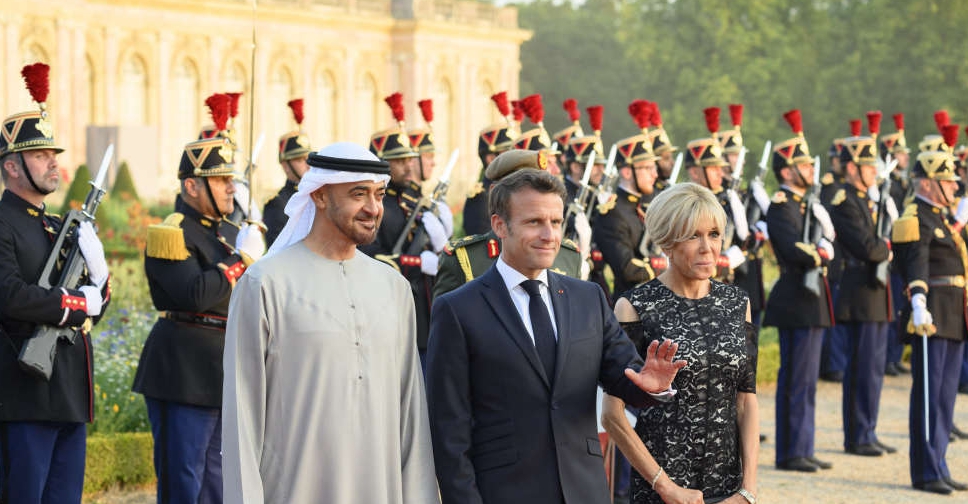 WAM
UAE President His Highness Sheikh Mohamed bin Zayed Al Nahyan has highlighted the strong ties that the country shares with France during his first official visit to Paris since assuming office.
Sheikh Mohamed said the Emirati-French ties are distinguished as they are based on confidence, credibility and mutual respect.
A banquet was hosted at Palace of Versailles in the UAE leader's honour by French President Emmanuel Macron on Monday.
"My dear Friend, President Emmanuel Macron, I would like to extend thanks and appreciation for the warm welcome I received during my visit and the accompanying delegation to your country," Sheikh Mohamed said.
"It is true that we have political and economic ties, but our cultural cooperation represents our utmost collaboration and this mirrors the quality of this strategic partnership."
The UAE President expressed his confidence that through joint action, the two countries can provide more opportunities for enhancing their relations, and jointly contribute to establishing peace and security in the region and the world.
I witnessed alongside President Macron an MoU signing to establish a strategic energy partnership between the UAE & France – advancing our collaboration in this priority sector. Through such sustainable economic ties, we continue to strengthen the bonds between our two nations. pic.twitter.com/ykmJNH545T

— محمد بن زايد (@MohamedBinZayed) July 19, 2022
The countries signed 10 agreements and Memoranda of Understanding (MoUs) aimed at enhancing bilateral relations.
1. A Letter of intent regarding granting permission to family members of staff of diplomatic missions and the Ministry of Foreign Affairs and International Cooperation to engage in business.
2. A joint declaration on cooperation between the UAE and France in the higher education field.
3. A MoU between the Ministry of Industry and Advanced Technology and Avnor Group for cooperation in the field of standardisation.
4. A MoU between the Office of the UAE Special Envoy for Climate Change and the French Government in the field of climate action.
5. A road map for cooperation between the Tawazun Economic Council of the UAE and the General Directorate of Armaments in the French Ministry of Defence.
6. A MoU between the Mohammed Bin Rashid Space Centre (MBRSC) and the National Centre for Space Studies (CNES) on cooperation in lunar exploration.
7. A letter of intent on earth observation between MBRSC and the CNES.
8. Letter of Intent regarding human spaceflight activities between the MBRSC and the CNES.
9. A MoU for cooperation between the Pasteur Institute and the Abu Dhabi Public Health Center (ADPHC).
10. The founding contract of NT Energies between Technip and the National Petroleum Construction Company (NPCC).