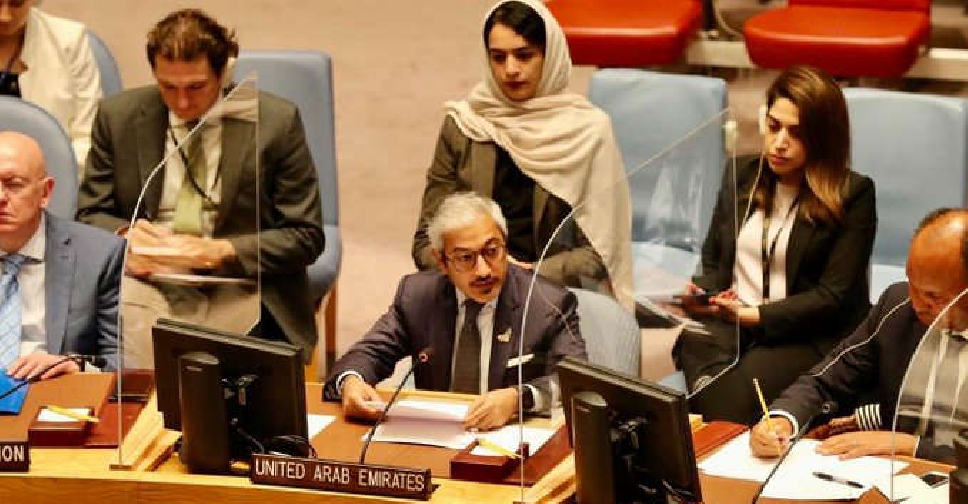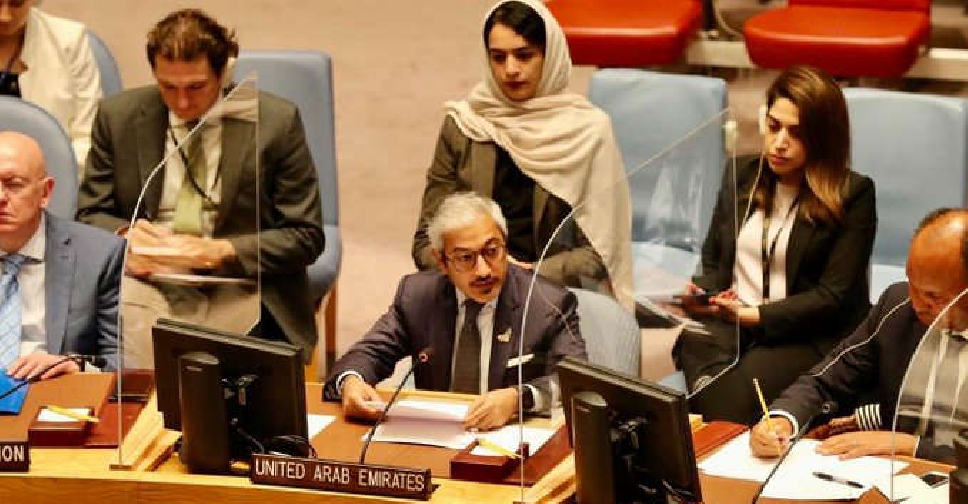 Twitter @UAEMissionToUN
The UAE has delivered a statement at the emergency briefing of the UN Security Council in New York, called to discuss recent developments in the Gaza strip and the general situation in the Middle East.
H.E. Ambassador Mohamed Abushahab, Deputy Permanent Representative of the UAE to the United Nations in New York addressed members, saying the situation will potentially remain explosive if there is no real political will from both sides to resume negotiations and break the deadlock in the peace process.
His Excellency reiterated that the UAE is ready to support all regional and international efforts, aimed at advancing the peace process in the Middle East and achieving the two-state solution through the establishment of an independent and sovereign Palestinian state based on the borders of 1967, with East Jerusalem as its capital, in accordance with United Nations resolutions, Madrid References, and the Arab Peace Initiative.
Recent violence in the Gaza Strip claimed the lives of dozens of civilians, including fifteen children.
Meanwhile, Israel reopened border crossings into Gaza on Monday following an Egyptian-brokered ceasefire.
The opening allowed fuel trucks in to supply Gaza's only power plant and increase the availability of electricity, which was down to around eight hours a day.
It's not possible to talk about a lasting peace in the region without a resolution to the Palestinian issue based on two-state solution. Int'l efforts to find a just, comprehensive, & peaceful solution in accordance w/ relevant UN resolutions must resume.https://t.co/W5ygVpcZTB

— UAE Mission to the UN (@UAEMissionToUN) August 8, 2022
More from UAE