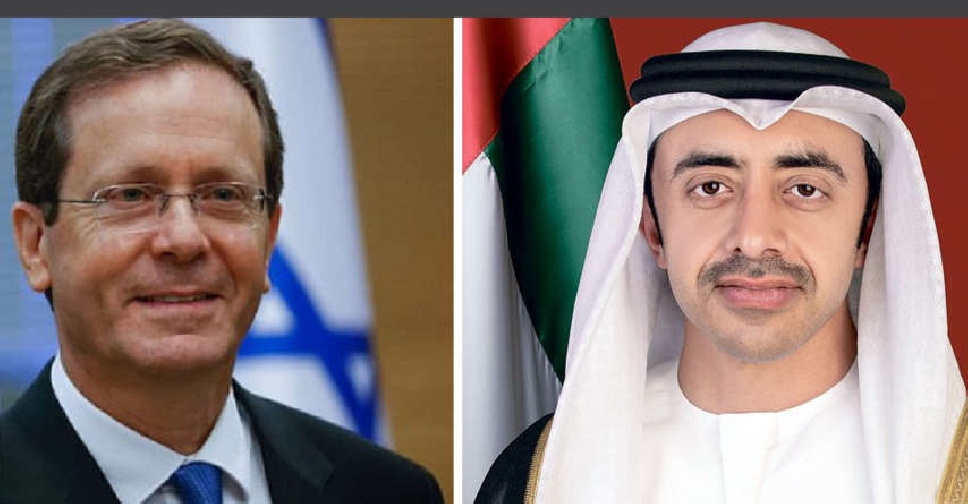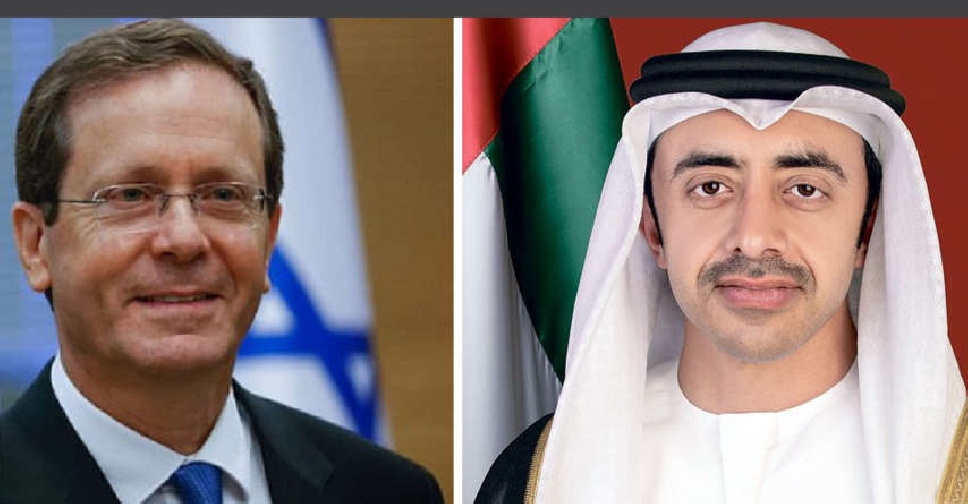 WAM
The UAE and Israel have emphasised the importance of strengthening bilateral ties and enhancing cooperation in various sectors.
This came during a meeting in Tel Aviv between Israeli President Isaac Herzog and the UAE's Minister of Foreign Affairs and international Cooperation, His Highness Sheikh Abdullah bin Zayed Al Nahyan.
The two sides hailed the significance of the Abraham Accords and exchanged views on the latest regional and international developments.
Herzog also received UAE President His Highness Sheikh Mohamed bin Zayed Al Nahyan's official invitation to attend the Abu Dhabi Space Debate, taking place in December.
A number of issues of mutual interest were reviewed during the meeting, including the situation in the region and efforts to consolidate peace and stability,.
Herzog welcomed the visit of Sheikh Abdullah and his accompanying delegation, articulating its importance in strengthening bilateral relations.
For his part, Sheikh Abdullah hailed the steady growth and development in the Emirati-Israeli relations and the keenness of the two countries to enhance their cooperation across all levels.
He stressed that the Abraham Accords Peace Agreement has opened up promising prospects for building privileged relations between the UAE and Israel and reinforcing their partnership.
Following the meeting, the Israeli President hosted a luncheon in honor of Sheikh Abdullah and his accompanying delegation.
The meeting was attended by Reem bint Ibrahim Al Hashemy, Minister of State for International Cooperation, Noura bint Mohammed Al Kaabi, Minister of Culture and Youth, Ahmed Ali Al Sayegh, Minister of State, Omar Ghobash, Assistant Minister for Culture and Public Diplomacy, Ministry of Foreign Affairs, and Mohamed Mahmoud Al Khaja, UAE Ambassador to Israel.