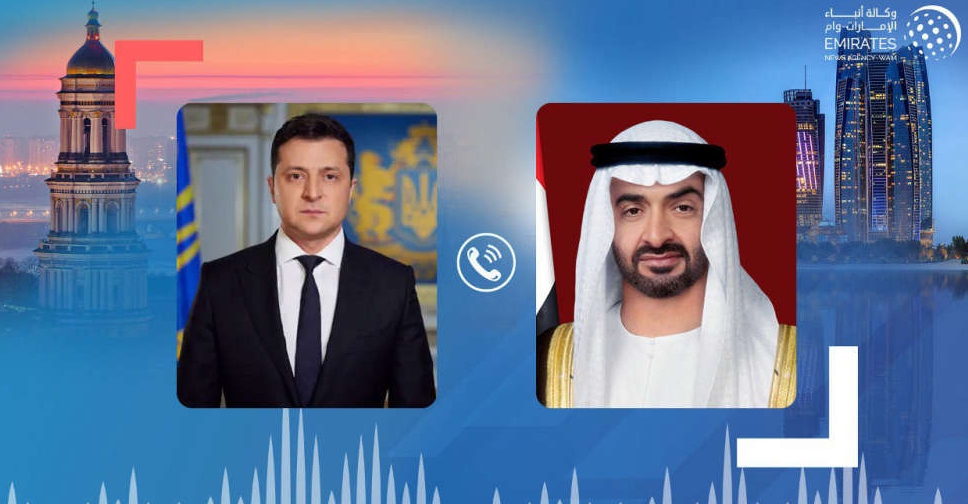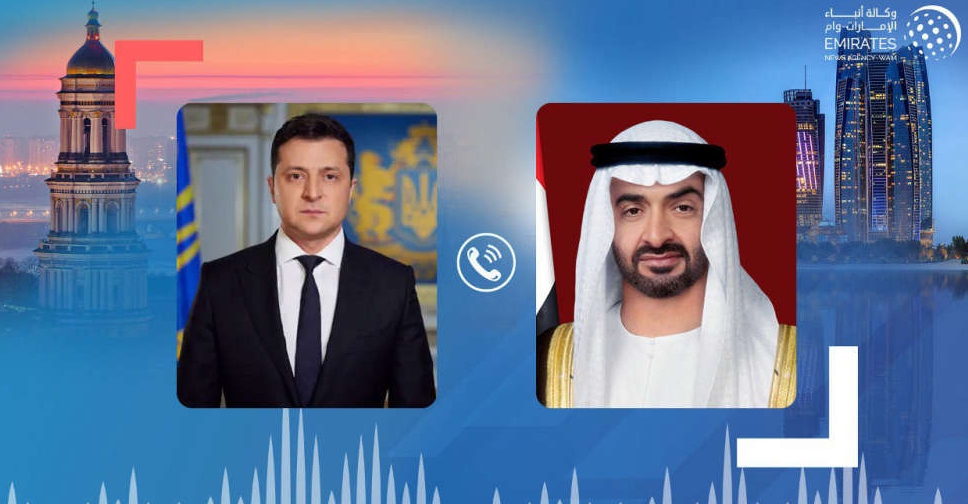 WAM
The UAE's President His Highness Sheikh Mohamed bin Zayed Al Nahyan held talks with his Ukrainian counterpart Volodymyr Zelensky, on Monday.
During the phone call, the two leaders discussed the bilateral relations between their countries, in addition to the Ukrainian conflict and the importance of resorting to dialogue and diplomatic solutions to resolve the crisis.
Sheikh Mohamed stressed that the UAE will do everything in its capacity to prevent the worsening of the crisis, and to help create an atmosphere that will benefit all stakeholders.
He added that the repercussions of the conflict do not stop at Russia and Ukraine, and highlighted its impact on the global economy and on international peace and security.
Sheikh Mohamed affirmed the UAE's readiness to continue efforts and support initiatives that would mitigate the humanitarian and economic repercussions of the crisis.
During the call, Sheikh Mohamed and Zelensky also exchanged greetings on the occasion of the 30th anniversary of the establishment of diplomatic relations between the UAE and Ukraine.