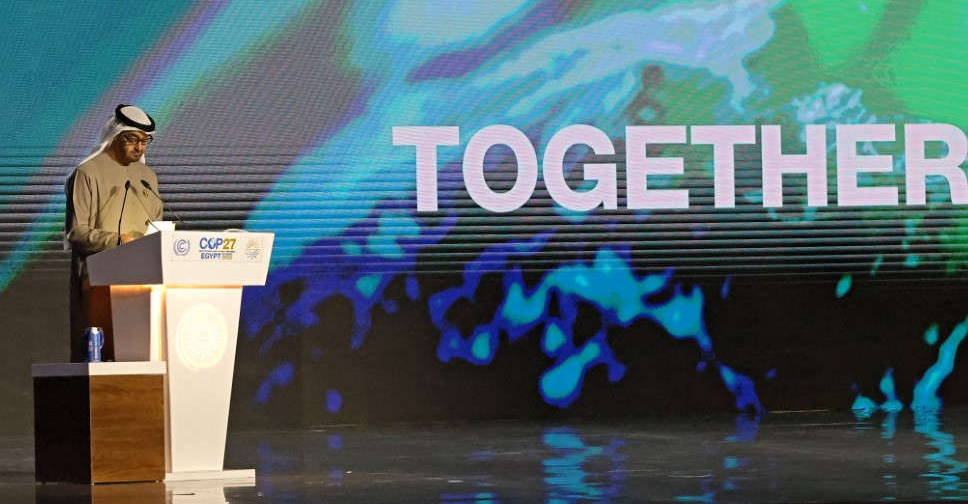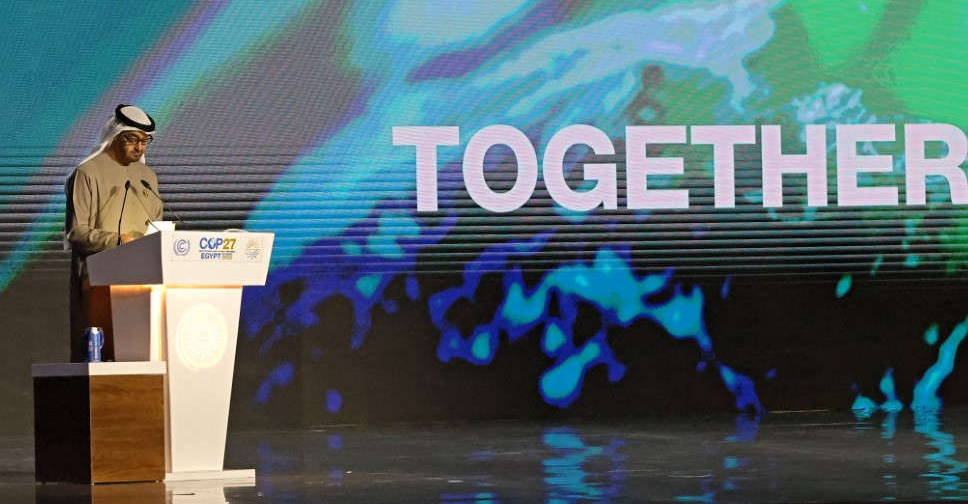 JOSEPH EID/ AFP
The UAE's President His Highness Sheikh Mohamed bin Zayed Al Nahyan has called for unifying global efforts to face the challenges of climate change.
While addressing the COP27 summit in Egypt's Sharm El Sheikh, Sheikh Mohamed emphasised the importance of international cooperation to tackle climate change for the sake of future generations.
He stressed the need for the international community to collaborate on finding practical climate action solutions, telling the assembled audience they are meeting at a critical time for our planet and our future generations.
Sheikh Mohamed spoke of the UAE's position as a responsible energy provider, with a realistic view of the present as it invests in the future.
He reiterated the country's support for efforts to accelerate the global energy transition and enable sustainable economic growth, highlighting recent initiatives such as the Partnership for Accelerating Clean Energy agreement signed between the UAE and the US.
His Highness concluded by thanking Egypt for its efforts in hosting COP27 and extended an open invitation for everyone to continue collaboration towards finding and implementing practical solutions when the UAE hosts COP28 in 2023 at Expo City Dubai.

More from UAE