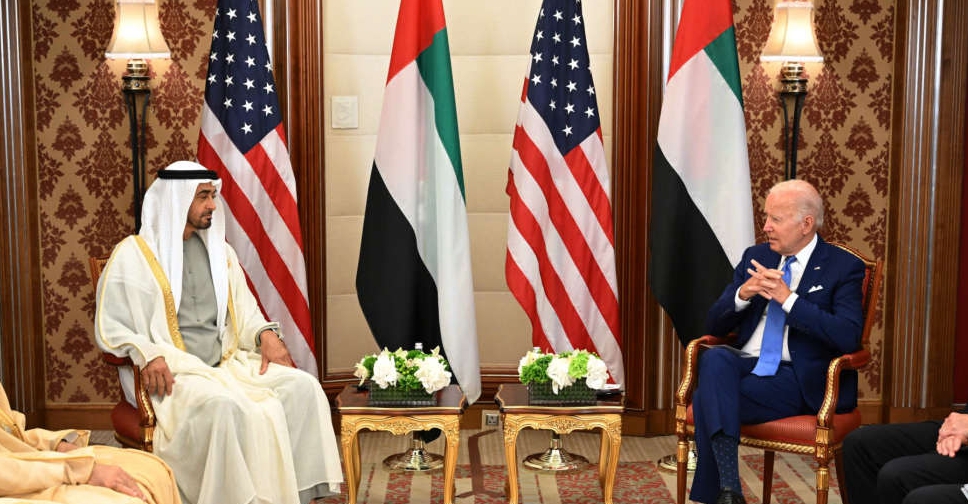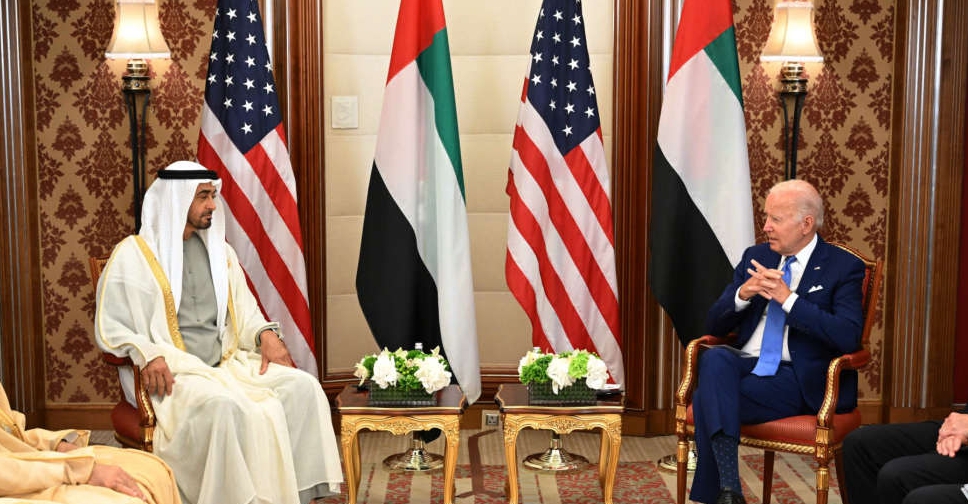 AFP / Mandel Ngan
President His Highness Sheikh Mohamed bin Zayed Al Nahyan met with US President Joe Biden on Saturday during his visit to Saudi Arabia for the Jeddah Security and Development Summit.
This is the first time Biden has met with his UAE counterpart since he took office last year.
During the meeting, which took place on the sidelines of the Jeddah Security and Development Summit, President Biden offered condolences over the death of the late Sheikh Khalifa bin Zayed Al Nahyan.
He also congratulated Sheikh Mohamed bin Zayed on his election as the UAE President and invited him to visit the United States.
The two leaders discussed several regional and international opportunities and challenges, which necessitate close coordination between the UAE and the UAE, given their status as strategic partners.
Moreover, the meeting explored various aspects of cooperation between the two countries, especially in economic, investment and sustainable development areas, as well as environmental preservation, combatting climate change, food security and other vital sectors that serve as foundations for progress and stability.
H.H. Sheikh Mohamed expressed his appreciation for the sincere feelings shown by President Biden towards the UAE and its people, as well as for the visit of the US delegation, headed by Vice President Kamala Harris, to offer condolences over the death of Sheikh Khalifa.
The American president is currently wrapping up his tour of the Middle East today and met with the leaders of the Kingdom of Saudi Arabia to pave the way for greater collaboration across many sectors.
Saudi ministers and their American counterparts and some private sector companies recently signed 18 agreements in energy, investment, ICT, space and health.
H.H. Sheikh Mohamed also received Dr Mustafa Al Kadhimi, Prime Minister of the Republic of Iraq, and His Highness Sheikh Mishal Al Ahmad Al Jaber Al Sabah, Crown Prince of Kuwait, on the sidelines of the Jeddah Security and Development Summit.