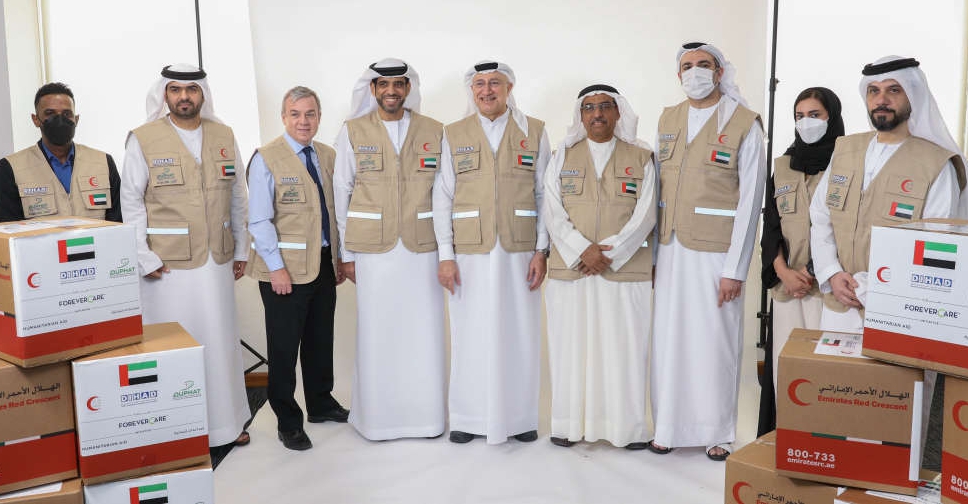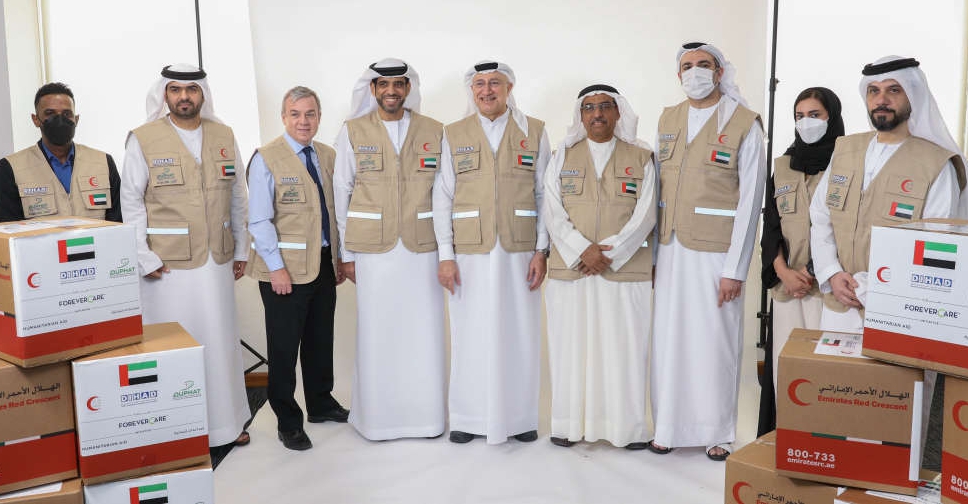 @dihad/ Twitter [Screengrab]
The UAE has sent the first batch of medical supplies worth AED 60 million to countries around the world to help those in need.
The shipment was sent by the DIHAD Sustainable Humanitarian Foundation in collaboration with the Emirates Red Crescent (ERC).
It's part of the ForeverCare initiative, which mainly aims to ease the burden on patients suffering from chronic diseases in underdeveloped nations.
The project also supports hospitals and medical centres in the UAE and abroad, in addition to the clinics run by the Emirates Red Crescent at refugee camps.
"We dispatched today the first medical shipment as part of the ForeverCare initiative. We are keen to follow the UAE's approach of giving by bridging the humanitarian work globally in collaboration with our sustainable partner Emirates Red Crescent which has always been a big supporter," said Dr. Abdul Salam Al Madani, Chairman of DIHAD Sustainable Humanitarian Foundation.
مقتطفات من إطلاق أول شحنة أدوية بقيمة 60 مليون درهم للفئات التي تعاني من الأمراض المزمنة والطارئة في كافة أنحاء العالم، والتي كانت ضمن جهود مبادرة FOREVERCARE التي أطلقتها مؤسسة ديهاد للأعمال الإنسانية المستدامة بالتعاون مع هيئة الهلال الأحمر الإماراتي. pic.twitter.com/mlEdqO6KBF

— DIHAD (@dihad) August 18, 2022