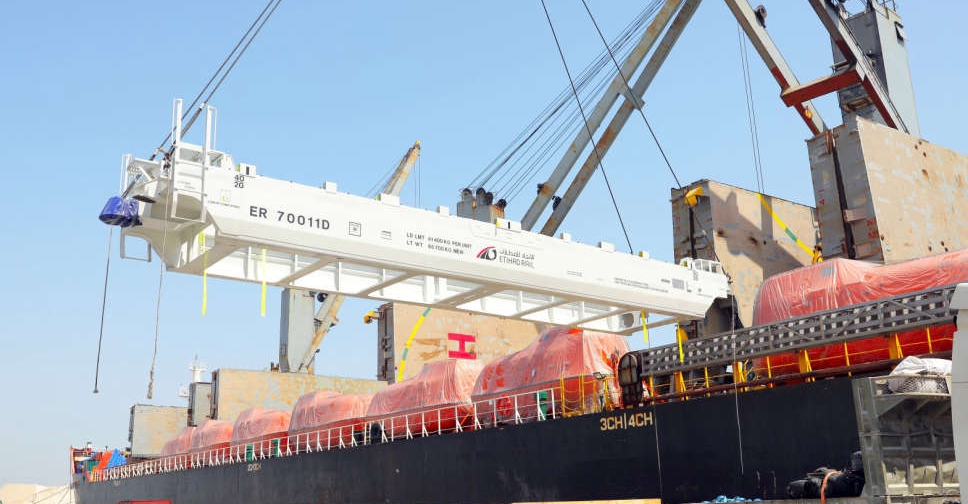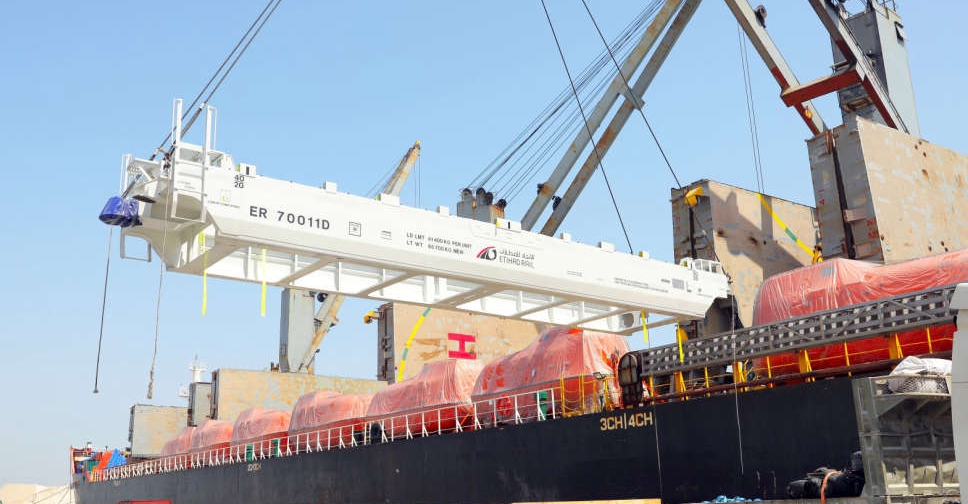 WAM
The first batch of Etihad Rail's state-of-the-art fleet of trains has arrived in the UAE.
The carriages and engines, which reached via Zayed and Al Musaffah Ports, will operate across the whole network upon its completion.
Etihad Rail said it plans to increase its fleet of heavy freight locomotives to 45, which is nearly six times its current fleet.
It will also aims to house more than 1,000 multi-purpose wagons, which is three times the size of its current fleet.
Progress Rail, a Caterpillar company of America will handle the manufacturing and supply of the new EMD SD70 electro-motive diesel locomotives, while China's CRRC Group will handle the manufacturing and supply of the new fleet of wagons.
Etihad Rail's brand new fleet was designed specifically to withstand the geographic, climate conditions, and the high temperatures and humidity levels in the GCC region, ensuring the highest levels of performance, efficiency, and sustainability.
"Upon completion and becoming fully operational, the network will contribute to revitalising and bolstering economic growth in the UAE, particularly during the next 50 years, by providing reliable and safe freight services with high efficiency," said Mohammed Al Marzouqi, Executive Director of Rail Relations Sector at Etihad Rail.
"The network will also contribute to the region's economic growth upon its connection with the Gulf Cooperation Council (GCC) network, which will consolidate the UAE's position as a regional and global centre for shipping and logistics services," he added.
Etihad Rail has achieved a new milestone with the successful arrival of its new and advanced rolling stock fleet consisting of locomotives and wagons. The first batches arrived in the UAE via Zayed and Al Musaffah Ports, pic.twitter.com/kUJmzLcZjK

— Etihad Rail (@Etihad_Rail) August 18, 2022