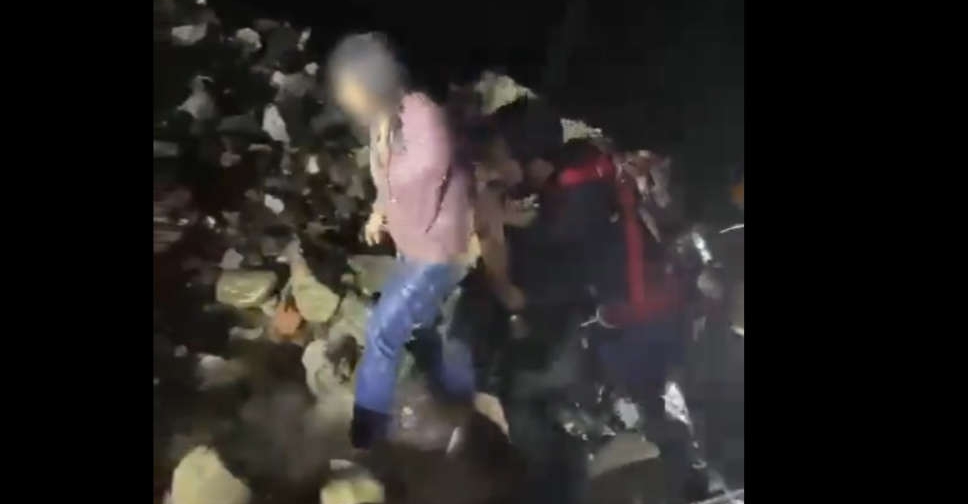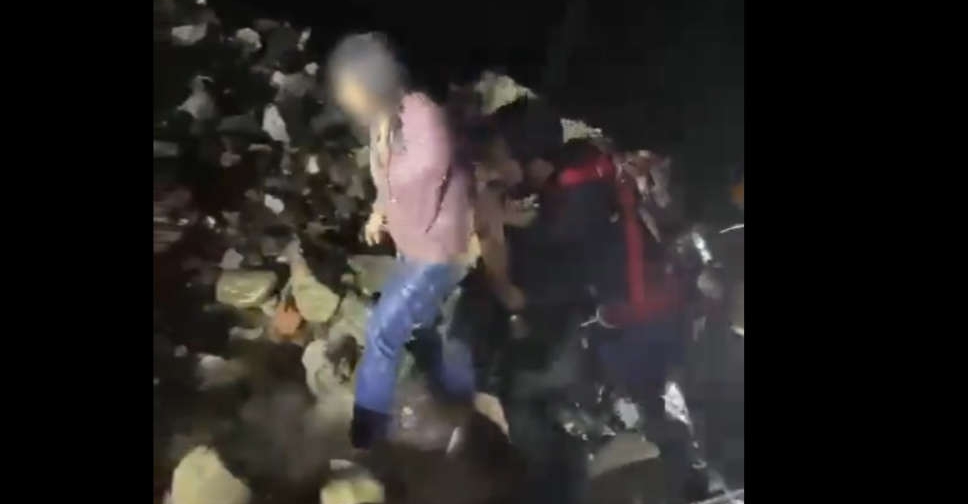 Twitter/Screengrab
A family has been rescued after being trapped in floodwaters in Sharjah's Khor Fakkan area.
Footage shared by the Ministry of Interior on their official Twitter handle shows rescue teams wading through flood waters and navigating through the treacherous terrain to pull out the family to safety.
جهود الدفاع المدني في إنقاذ عائلة آسيوية في منطقة شيص في خورفكان بالمنطقة الشرقية#الامارات_أمن_وأمان #uae_safe pic.twitter.com/W1KjOonod5

— وزارة الداخلية (@moiuae) July 27, 2022
Rescue efforts have been stepped up across several parts of the UAE as a red weather alert was issued for Thursday.
The ministry also announced the closure of the Suhaila Al-Sharjah road to the city of Al Dhaid due to rising water levels.
It will be in place "until further notice" to "protect life and property", the authority added.
تم إغلاق طريق سهيلة الشارقة وصولاً إلى مدينة الذيد بسبب ارتفاع منسوب المياة الجارية وذلك حتى أشعار آخر حرصاً على سلامة الأرواح والممتلكات@ShjPolice #الامارات_أمن_وأمان #uae_safe pic.twitter.com/GvZqrF11S2

— وزارة الداخلية (@moiuae) July 27, 2022