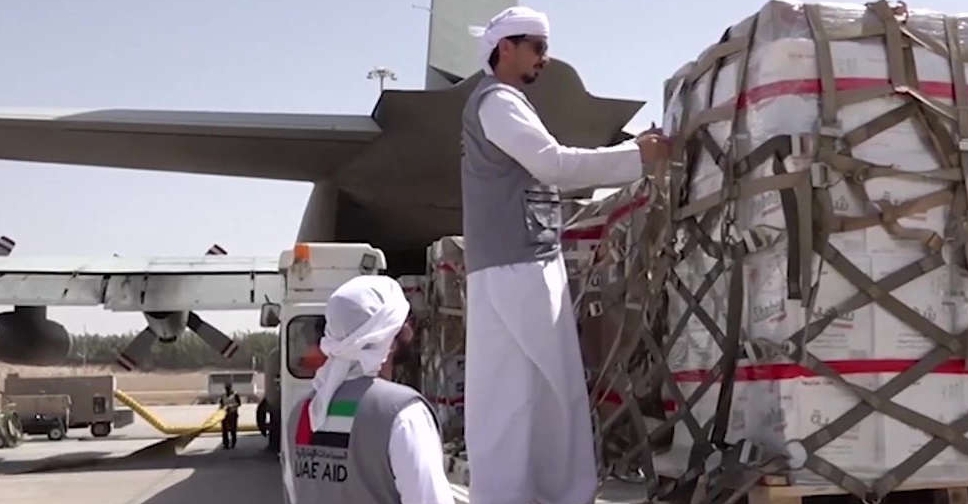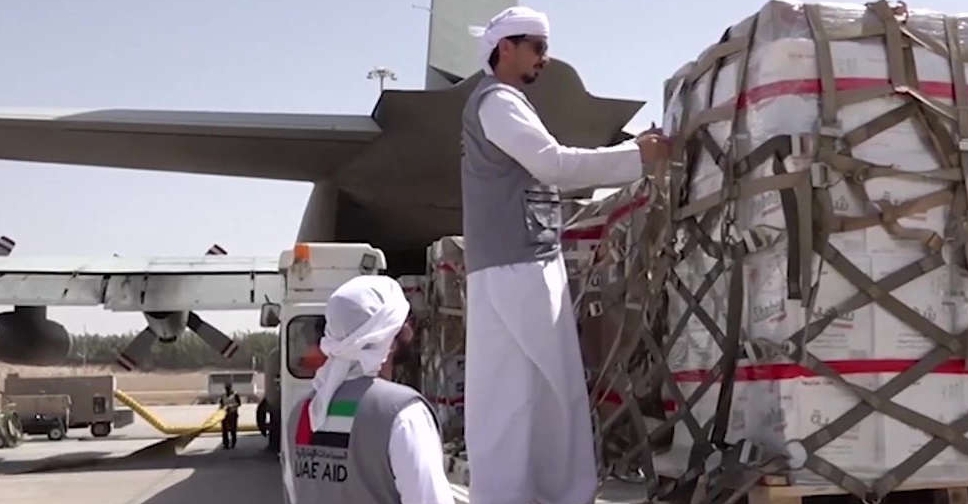 WAM (video screen grab)
The UAE has started operating an air bridge to support those affected by the recent floods in Pakistan.
The Ministry of Defence – represented by the Joint Operations Command – dispatched the first aid plane on Monday, and additional aircraft will be sent over the coming days.
The move follows the directives of President His Highness Sheikh Mohamed bin Zayed Al Nahyan to provide all forms of support to the people of Pakistan.
Hamad Obaid Ibrahim Salem Al Zaabi, UAE Ambassador to Pakistan, said that the move highlights the strength of relations between the two countries and that the UAE has contributed to easing the impact of many humanitarian crises that Pakistan has witnessed in recent years.
The UAE's latest relief package for Pakistan includes food, medical supplies and shelter materials.